Shopping Cart
Your Cart is Empty
There was an error with PayPal
Click here to try again
Thank you for your business!
You should be receiving an order confirmation from Paypal shortly.
Exit Shopping Cart
Today, millions of women across the US marched against Donald Trump's policies concerning women and other marginalized citizens. I'm proud of those women, and proud to be one. As I look at the photos flooding Facebook showing these women in action, I'm also surprised to see posts from other women who do not support these marches. Everyone has the right to champion what they choose, but when I read the following words:
          "There is nothing stopping me to do anything in this
      world but MYSELF. I do not blame my circumstances or
      problems on anything other than my own choices or even
      that sometimes in life, we don't always get what we
      want. I take responsibility for myself.
      I am a mother, a daughter, a wife, a sister, a friend.
      I am not held back in life but only by the walls I
      choose to not go over which is a personal choice.
      Quit blaming.
      Take responsibility."
I was both happy and sad. Why such a mixed response?
I'm happy that THESE women who have expressed these thoughts feel empowered to do so. I'm happy that they've never met with the discrimination of not being a man. I'm happy they don't feel held back by anyone but themselves.
However, I am saddened that THESE women don't realize that they are standing on the shoulders of every woman who fought and struggled for the rights that THESE women now enjoy and take for granted.
Perhaps, THESE women have never had to deal with being turned down for a job because of their gender, but I have.
Perhaps, THESE women have never been turned down for a $140 bank loan because "I might get pregnant and not pay it off." but I have.
Perhaps, THESE women were never shunned at their job because "I took a good-paying job from a man who needed it to support his family when all I needed it for was shopping.", but I have.
Perhaps, THESE women have never been told they couldn't apply at a certain college because it only accepted men, but I have.
Perhaps, THESE women have never been assaulted by a man who wouldn't take no for an answer, but I have.
Perhaps, THESE women have never had to take a sick child from their bed in order to meet—in person—with a mortgage loan officer to prove they weren't "some kind of a slob" so they could continue to pay the house payment, but I have.
Perhaps, THESE women have never been offered a raise or better position if they were willing to perform sexual favors, but I have.
Perhaps, THESE women have never been told they could make a ticket go away if they were only a little friendlier, but I have.
Perhaps, THESE women have never had men expose themselves to them because they must be wanting it, but I have.
I stand on the shoulders of the women who went before me. That's why I can vote, drive a car, be a single mom if I choose, practice birth control, get a good education, hold down a job that will pay the bills, and walk with my head held high and not feel as a lesser human being.
I will continue to fight so that my daughter, granddaughters, and great granddaughters will never have to experience the discrimination that I've had to deal with for the majority of my life.
I say "Thank you" to the women who went before me. I say "Thank you" to the women who marched today to make certain that we don't go backwards in time and freedom. And I can only hope that THESE women who don't feel the need to support the marchers can, at least have the courtesy to say "Thank you" to all the courageous women in the past who made it possible for them to feel as empowered as they do today.
Some of you may have noticed an ivy-like vine decorating my home page. It's also on my business cards, letterhead, and most anything related to my writing. Ivy—it's not just pretty, it's a tough plant. Have you ever tried to kill ivy? I have. I failed repeatedly.

Years ago, I planted ivy on the side of my brick house. I was in love with the idea of an ivy-covered castle. In my case, the castle was a small brick ranch, but still I loved the idea of it, the romance of it.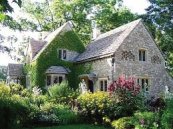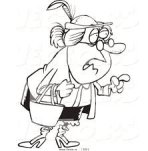 My next door neighbor, a woman wise beyond her years (and she had many) said, "You're going to regret that."
Of course, I blew off her advice. I was young—er and thought she was speaking out of dementia. (Oh, to be that young and convinced that I knew everything.)
I ignored her words, planted, watered and nurtured the ivy sprigs until they were growing well and then, left them to do what they do best—grow.
Did they ever!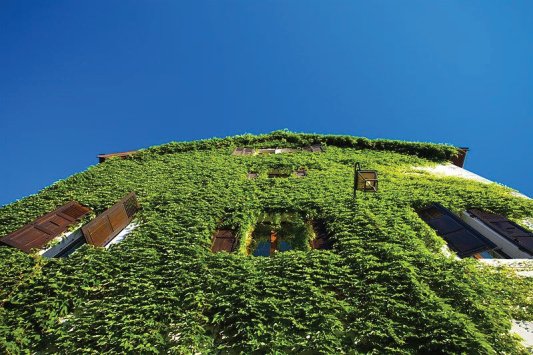 Within two years, it had grown up the side of the house, reached the gable and was heading for the roof line and shingles. Suckers attached the vine to the brick and mortar, firmly anchoring it while tendrils crept beneath the siding on the gable and entered the attic. Other tendrils search for the smallest of openings around the basement windows trying to find a way inside.

From that point on, I trimmed the ivy, pruned it, cut it, chopped it, all in an effort to get it under control and keep it that way. No matter how much I cut, it always grew back with a vengeance. Annual cutting turned into twice a year, then more and more often.  

My neighbor never once said I told you so, but every time I started trimming, she would appear on her porch swing with an amused smile on her face. While I sweated and worked and cursed, she swung and smiled and sipped iced tea. I guess I deserved it.

<-- Imagine this is ivy.    
Or perhaps, this -->
When I realized the ivy was damaging the brick and mortar, I committed an act of vegetational homicide. I ripped every vine from the wall, and cut them back to two inch stumps in the ground.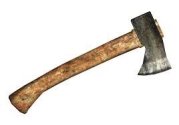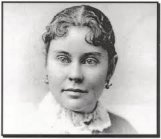 Next came a hatchet job to rival
Lizzie Borden's
. I literally shredded each small stump with the hatchet until only a fibrous mass remained. Finally, I poured weed killer over what was left in hopes that it would reach those determined roots.
That was fifteen years ago. I don't have an ivy-covered wall any more, but every spring a small, but determined vine will appear and reach for that wall. I maintain a vigilant eye for it and get out the hatchet as soon as it appears. My neighbor has long since passed away, but I swear I can hear her laughing at me each spring.

My writing is a lot like that ivy. Determined, with a will to live. Fortunately, it's not destructive and instead of a hatchet, my weapon of choice is my computer. I don't kill my writing "ivy", but over the years I've trained it to climb a trellis and follow a pattern of my choosing instead of running wild all over the page. Instead of a hatchet, I clean my writing "ivy" with careful editing and a critical eye toward spell check.

The result? My writing blog complete with ivy logo. Now that you know the story behind the ivy leaves you find on my website, you'll never look at an ivy leaf the same again, will you?
It's easy to get discouraged when writing. Sometimes, that discouragement comes from a lack of recognition for what you've done. Other times, discouragement comes from a lack of support for what you're attempting to do. Some people see the desire to become a writer as a
pipe dream
. Some see it as a waste of time better spent doing something more concrete. Yet, the dream, the desire, the need to be a writer
is
overwhelming and
concrete
in the aspiring writer. For me, writing is as essential as breathing.
Yesterday was one of those days when I was discouraged. Not by people, but by events out of my control and memories of those events. Yesterday was the ninth anniversary of the death of someone I loved. The sadness always sneaks up on me despite my attempts to head it off. So yesterday I was broadsided with a sense of loss, a waterfall of tears, and a mental slideshow of memories from happier times that only seemed to emphasize what I don't have now.
Yesterday could have been a real bummer...
But, it wasn't.
In fact, yesterday turned out to be a great day. Why? Because of the people who love and care about me. My family, friends, and writer friends know that December 6th is difficult, so they came to my rescue. Individually and with no prompting other than a feeling they should call or stop by for a visit.

As a result, I went from down in the dumps to having a great, productive day.

Sadness in one area of your life can seep into other areas causing doubts and negative thoughts that generate more negativity until a person is sucked into the abyss of a depressive funk.
Thanks to the people who love me and showed me that love yesterday, I can face today with a much more positive attitude about everything. I look forward to get some writing done, both the necessary and the creative.

Writers tend to be a solitary sort, but that doesn't mean they don't need friends. I highly recommend finding similar writer types and forming a critique group that will improve your writing skills and in all likelihood become a group of friends that will be there for you when you need a boost.

/