Shopping Cart
Your Cart is Empty
There was an error with PayPal
Click here to try again
Thank you for your business!
You should be receiving an order confirmation from Paypal shortly.
Exit Shopping Cart
Some of you may have noticed an ivy-like vine decorating my home page. It's also on my business cards, letterhead, and most anything related to my writing. Ivy—it's not just pretty, it's a tough plant. Have you ever tried to kill ivy? I have. I failed repeatedly.

Years ago, I planted ivy on the side of my brick house. I was in love with the idea of an ivy-covered castle. In my case, the castle was a small brick ranch, but still I loved the idea of it, the romance of it.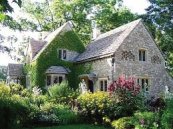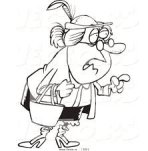 My next door neighbor, a woman wise beyond her years (and she had many) said, "You're going to regret that."
Of course, I blew off her advice. I was young—er and thought she was speaking out of dementia. (Oh, to be that young and convinced that I knew everything.)
I ignored her words, planted, watered and nurtured the ivy sprigs until they were growing well and then, left them to do what they do best—grow.
Did they ever!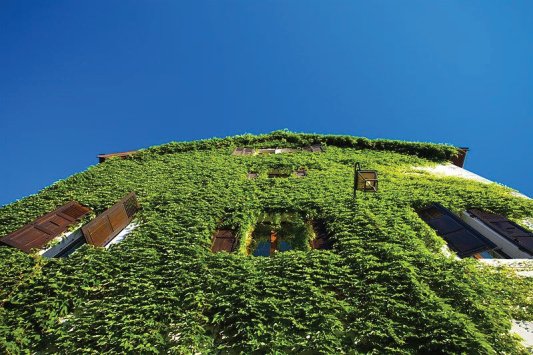 Within two years, it had grown up the side of the house, reached the gable and was heading for the roof line and shingles. Suckers attached the vine to the brick and mortar, firmly anchoring it while tendrils crept beneath the siding on the gable and entered the attic. Other tendrils search for the smallest of openings around the basement windows trying to find a way inside.

From that point on, I trimmed the ivy, pruned it, cut it, chopped it, all in an effort to get it under control and keep it that way. No matter how much I cut, it always grew back with a vengeance. Annual cutting turned into twice a year, then more and more often.  

My neighbor never once said I told you so, but every time I started trimming, she would appear on her porch swing with an amused smile on her face. While I sweated and worked and cursed, she swung and smiled and sipped iced tea. I guess I deserved it.

<-- Imagine this is ivy.    
Or perhaps, this -->
When I realized the ivy was damaging the brick and mortar, I committed an act of vegetational homicide. I ripped every vine from the wall, and cut them back to two inch stumps in the ground.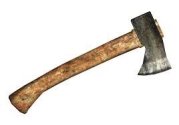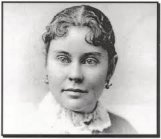 Next came a hatchet job to rival
Lizzie Borden's
. I literally shredded each small stump with the hatchet until only a fibrous mass remained. Finally, I poured weed killer over what was left in hopes that it would reach those determined roots.
That was fifteen years ago. I don't have an ivy-covered wall any more, but every spring a small, but determined vine will appear and reach for that wall. I maintain a vigilant eye for it and get out the hatchet as soon as it appears. My neighbor has long since passed away, but I swear I can hear her laughing at me each spring.

My writing is a lot like that ivy. Determined, with a will to live. Fortunately, it's not destructive and instead of a hatchet, my weapon of choice is my computer. I don't kill my writing "ivy", but over the years I've trained it to climb a trellis and follow a pattern of my choosing instead of running wild all over the page. Instead of a hatchet, I clean my writing "ivy" with careful editing and a critical eye toward spell check.

The result? My writing blog complete with ivy logo. Now that you know the story behind the ivy leaves you find on my website, you'll never look at an ivy leaf the same again, will you?
Last night, I finished my freelance articles for June with three hours to spare. I wrote 10,000 words for other people and only 350 words for me.  However, they were 350 words of pure pleasure, and freelancing pays the bills so I can afford to write.
I will continue to use the
Pomodoro Technique
which I wrote about in my last post. Setting aside a specific amount of time and writing against the clock/alarm/timer seems to work for me.  The hardest part was remembering where I had left off in my second novel,
Spared Parts
. I will be rereading what I have and checking my notes to refresh my memory. Another bonus is that my China connection is back in the US so I can pick her brain.
On a completely unrelated note, I'm putting my house up for sale and will hopefully move into a condo no later than early fall. It's an emotional roller coaster as I've lived in my home for 28 years. I love it, my neighbors, and my neighborhood, but the outside maintenance is killing me and stealing my creative time.
Moving will be another short-term factor that will take away from my writing, but it will not last forever (although I'm sure it will seem that way).  Anyone with moving tips, send them my way. I think I've forgotten all that I knew about the process.
I would also like to encourage readers to check out
Alternate Endings
by
Lesann Berry
. If you're into sci-fi and like the style of Ray Bradbury, many of her short stories in this anthology really reminded me of his work. It's available at
Amazon
.
P.S. I have no idea why some words are highlighted and underlined in red. It's a glitch.

Event for
June 04, 2013    12:18AM
June 23, 2013    11:59PM
Global
Lesann's book, ALTERNATE ENDINGS, is featured at Story Cartel this month. You can download this book for FREE. Read this collection of speculative fiction short stories in exchange for an honest review. Available in multiple formats-so tell a friend and check out some alternative history!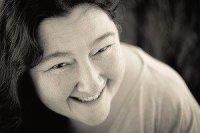 Also check out

It will be weird. You've been warned.

Author Media
is a website that I highly recommend for anyone in the writing business.
It's run by Thomas Umstattd who is a veritable font of information.
Thomas Umstattd is the CEO of Castle Media Group the parent company of Author Media. You can follow him on Twitter
@ThomasUmstattd
. He loves helping people use technology to change the world.
Sign up for his newsletter. I always find at least one helpful hint or tip in each one.

On Feb. 22 at Urban Eats, Outrageous Productions is excited to announce the launch of our first live literary podcast, "So..." Stories of Life Radio Show: 'Travel Diaries'
Come join us for an evening of remarkable (and remarkably funny) stories told - NOT read - by these extremely talented writers:
Mark L Berry is an airline pilot with an MFA from Fairfield University, contributing editor for Airways magazine, and former managing editor for Mason's Road literary journal. His novel, "Pushing Leaves Toward
s the Sun," features its own rock and roll soundtrack!
Tammy Setzer Denton is a contributing author to Six Word Memoirs of Love & Heartbreak published in February of 2009. Her short story, "Macchiato Memoirs" was selected as the story of the day at Every Day Fiction in April of 2012. She is currently a freelance writer and is working on her second novel, Spared Parts.

Simon Kaplan has recently moved back to the Midwest after living in the Bay Area for almost 20 years. Simon enjoys telling stories that have great humor and pathos; In addition to being a storyteller, he has worked as a director, actor, and playwright.

Adam Loomis is a young interdisciplinary artist from Minneapolis, Minnesota. His talents include writing, music composition, filmmaking, animation and other visual arts. His work often weaves themes of honesty, vulnerability, and open mindedness in with landscapes of dreams and myths.
Butch Lord is a twenty year veteran stand-up comedian who has been headlining comedy club across the country for nearly fifteen years. His stand-up shows are fast paced and high energy and his genuine enthusiasm for performing and his obvious passion for making people laugh shine through!
Supplying the background music that will set the tone for the night will be DJ L'Chemo, a very talented local spin jockey originally from San Andrés, Veracruz-Llave, Mexico who'll be spinning Spanish-influenced tunes that will make you want to book the next flight to Paradise!
"So..." literary podcast event will be recorded live and then re-broadcast and available for download on itunes.
Please join us for a lively evening of stories, live music and creative energy!
*"So..." is a live broadcast that may include adult themes and language intended for mature audiences.*

Urban Eats is a non-smoking cafe and art gallery which features great food and deserts, beverages and a friendly, hospitable staff.
Lesann Berry
is a gifted writer with a sense of the macabre. In other words, she writes exactly what I like to read! She takes a normal, everyday event and gives it a dark twist in such a way that you'll never look at it in the same way again.
She recently released a Kindle edition of her latest works.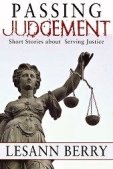 Passing Judgement

is a compact collection of short stories about justice delivered in ways that go beyond the law. There are just some crimes that need a punishment beyond jail time. This collection addresses those crimes.




If you don't believe me then read what actress/writer/instructor,

Thea Constantine

, has to say:




Lesann has created such an unusually rich crop of tales here. She's equally adept at speaking in the tongue of an escaped slave and Voodoo Queen as she is when she's exploring a Russian Mafia princess. These are tales to curl up with by the fire- but don't be surprised if you go to bed with all the lights on.





If you're looking for a good read, check out Passing Judgement, available at:

Amazon.com







Just a quick update. I'm 90 pages into my current WIP. I've done a basic edit of what I had written nearly a year ago, added a couple of scenes, and have mapped out the majority of one of the three storylines.





I've decided this work will be a braided storyline. My first work was a dovetail storyline. It seems like each novel requires different things. I'm hoping that will keep my fan base growing as they will never know what to expect except that the writing will be good!




On another front, I've been Tweeting and building my following. Unfortunately, I've been blocked from following more people for awhile. I've reached my limit until I recruit some more followers. Any interested parties can follow me on Twitter at: TamSetDen




I celebrated a magnificent birthday with family and friends on the 25th. I love my birthday and tend to revert back to a five-year-old for most of the week leading up to that day!




I've also started practicing my piece for the Writers/Storytellers Event at Urban Eats in St. Louis on February 22nd. I can't read anything. It must be told.  Wish me luck!




On a final note, my friend's band, A Big Sad Whale, won at the Battle of the Bands on January 27th at Cicero's on the Loop in St. Louis. A Big Sad Whale will go to the finals. I'll update with more information when I get it.




Now, back to writing!





I'm working on my Media Kit using advice and guidelines from The Frugal Book Promoter by Carolyn Howard-Johnson. There is much more work involved than what I expected. No wonder it's a good idea to have it done before you actually need it. Trying to create a Media Kit when someone needs it yesterday is unnecessary torture.





Between working on the Media Kit and going over an old manuscript, I'm doing a lot of writing.





The old manuscript is from my second novel and WIP, Spared Parts, the story of an adopted boy who needs a kidney transplant and wants to find his biological identity.





The well-worn storyline would be that he finds his biological mother and gets her kidney, but that's not how my story works. It does involve transplant tourism, multi-culturalism, and exposing the truth about people who would rather keep it buried.





Does that sound interesting enough? I don't want to give out too much info as I'm only one third of the way through and there are a lot of twists and turns to come before that final page.





So much going on! I received two new books; The Frugal Book Promoter by Carolyn Howard-Johnson and Sin and Syntax by Constance Hale. Both are so amazing I can't decide which to read first, so I'm reading both at the same time! I do a chapter from each and they try to apply the information from those chapters to my book writing life.





I met with other writers today and shared these books with them. They were impressed as well and will probably buy a few copies for themselves.





On a personal note, I have always been a major Jeopardy fan, and tonight I will be taking the Jeopardy online test. It's one of those things I've always said I would do and never did. 2013 is the year I will. It's another way of expanding my boundaries which is also a goal for 2013.





Wish me luck or at least a Daily Double!


I spent last weekend working on my author's platform. This includes my website, my blog, Facebook, and Twitter.




I'm relatively new to Twitter and still learning the jargon and practices of active Tweeters. My suggestion to anyone just starting with Twitter is to find a mentor. Find someone who posts interesting Tweets, someone who has a large (and legitimate following), someone who is in a field similar to yours. Follow them and mimic what they do.





I don't advise buying followers. It's seems shady and if you are trying to establish a genuine media presence, why would you want to jeopardize your authenticity and integrity for made-up followers who will ultimately not help your cause? Imaginary followers do not tweet, retweet, or like. They do not interact, they bring nothing to the table except for adding one tiny number to your following.




Consistency seems to be important as well. An active presence reminds me of your existence. In the case of Twitter, absence does not make the heart fonder. Absence makes people forget you.




Content is probably the most important feature of the entire platform. It's necessary to provide something of value to your followers. Value can come in the form of interesting information, educational info, humor, advice or feedback. 




Be yourself, be real, be honest.

If you build a platform, they (followers) will come.






































0

/