Shopping Cart
Your Cart is Empty
There was an error with PayPal
Click here to try again
Thank you for your business!
You should be receiving an order confirmation from Paypal shortly.
Exit Shopping Cart
Just did a totally awesome thing with my e-Reader!
I converted my own novel,
Man of the House
, into an epub document. I added a photo for a cover and created by own e-book for my e-reader. While I'm not considering publishing in this route, it does give me another perspective for editing my book.
After seeing and reading it repeatedly, my eyes/mind will gloss over some of the glitches. I needed a new way to look at it again. As I said in a previous comment, I am the Queen of Re-writes. Even as agents are reading it at this very moment, I still want to get a little more polishing done. I read via the e-Reader and make notes with pen and paper. It's been an exciting breakthrough.

I'm always looking for new ways to improve my writing, and I consider this an unexpected bonus from the e-Reader. I wonder if other writers have done the same thing. This is definitely going into my Writer's Toolbox.
In order to do the conversion, I used a free program called
Calibre
that is amazing. It's easy and has tutorial videos, and did I mention it's FREE?
Between Father's Day Festivities, babysitting and baseball games, this has been a busy week. As a result, my reading and writing has slowed significantly. I did manage to find time to exchange my Slick e-Reader for another and have reloaded it with my e-books from
Unbridled Books
.
Last night, I discovered a new use for my e-Reader when the power failed. Since, it was fully charged, I was able to read without a flashlight and in fact, used it as a flashlight to navigate the refrigerator for a midnight snack!  I doubt that was advertised as one of its features, but it works really well. 
Out of curiosity, I googled "Slick e-Reader, Borders" and came up with a lot of info, some good, some bad. I'm still prepared to reach my own conclusions, but wanted to see if other purchasers had experienced some of the same problems I have. Nothing jumped out at me, so I'm still hoping my experiences were just a fluke. I could really learn to like my reader for certain conditions.
The great e-Reader project has hit a roadblock. I keep getting a message "unknown error" and the book I'm reading reverts back to the menu page. This is the fourth book that I've read and prior to selecting it, I had some difficulties in getting a few that I had loaded to open. Since I had so many to choose from, I just selected another.

I tried turning it off and on several times, skipping to the pages I needed, plugging in, changing the settings and anything else I could think to try. I finally went to my desktop and pulled the book up on my Adobe Digital Edition thinking that perhaps it was a download failure. The Adobe version works fine.

Tonight, I returned and exchanged my Slick e-Reader for another. It's the same model and I've got another 30 days to try this one. I'm hoping that my first one was a fluke. I really would like to see this work. I'm not convinced that I'll give up real paper and ink books, but I can see where e-books have certain advantages.

Here's hoping for better results this time around. I'll keep you posted. 

P.S. I'm reading The Evolution of Shadows

by Jason Quinn Malott.

I really, really want to reply to the comments I'm receiving via my Blog. There's something up with the system, but I can't get tech people on the phone until Monday. Please keep commenting as I am reading and desperately trying to respond.


My e-Reader is charged and I'm ready to start another novel, Breath and Bones by Susann Cokal.
Many thanks to
TheSFReader
who made a great comment regarding my June 17th blog entry. I'm still figuring out how to respond via the blog, so I had to send a personal reply which turned out great. I love chatting/emailing with other readers and writers.
With my focus turned to reading, I'm finding it hard to squeeze in writing time or even find the motivation to do so.
Nathan Bransford
had a great link on his website that I'm going to use also. It's called
Return to Writing in Six Steps
.
I have to say that despite my battery issues, I'm enjoying my e-Reader. I've changed the settings to Spanish so I can practice every time I turn it on. No, it doesn't convert the book to Spanish (but wouldn't that be cool if it did!) just the menus.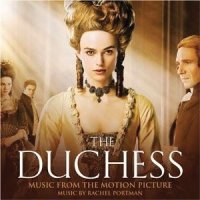 I'm also going to download/upload (which is it?) some music to read by since that's one of its features. Normally, I read in silence or ambient noise, but I want to give this a thorough exam. I'm thinking The Soundtrack from The Duchess. Very soothing music and a great movie.







On Book 2 with my e-Reader when the battery failed with only 50 pages to go! I'm seeing a trend developing and I don't like it. This time, I plugged in so I could finish without losing the flow of the novel.




Another thing I've noticed is that I can't tell if I'm in the middle, two-thirds or whatever of the way through the book because it doesn't change with the left side growing larger as the right side depletes. It's not a major thing, but seems odd to have to look at the page count to see if I'm getting close to the end.




P.S. With all this "testing", I'm not doing much writing.


I started my second book with the new e-Reader. This one is The Phantom Limbs of the Rollow Sisters by Timothy Schaffert. So far, it's going well. The reader hasn't discharged it's battery, but I'm finding it easier to put it down and I can't attribute that to the novel. I'm enjoying the novel. Mabel and Lily are entertaining sisters with a complicated relationship like most sisters do.




The Phantom Limbs of the Rollow Sisters by Timothy Schaffert.

Below is the review from Publisher's Weekly:




From Publishers Weekly Schaffert's heartfelt debut features two young misfit sisters left alone to run a junk shop in rural Nebraska. Mabel and Lily Rollow (21 and 18, respectively) have inherited the jumbled store from their grandmother, who left their small town a few months earlier. This latest act of neglect opens the childhood wounds of their father's suicide and their mother's abandonment, the phantom limbs through which they feel very real pain. The sisters draw strength from each other, but are as different as they can be physically and temperamentally; seductive Lily is kittenish and quixotic, while heavyset, bespectacled Mabel is the sensible one. The girls do agree on their mutual object of affection, 19-year-old Jordan, the cheap wine-swilling "cute ruin" who likens his preoccupation with suicide to "having a crush on a mean girl." But he falls for Lily and the lovebirds embark on a road trip to the Southwest to find the girls' mother, leaving Mabel alone to run the shop and exorcise her demons (a process that involves visiting a brain-damaged, former glue-sniffing addict rumored to communicate with the dead). Though the emotional terrain is familiar, and Schaffert occasionally over explains his characters, the wistful coming-of-age story is solidly crafted and enlivened by quirky, Gothic touches and gentle humor. National publicity; online reading group guide.




0

/