Shopping Cart
Your Cart is Empty
There was an error with PayPal
Click here to try again
Thank you for your business!
You should be receiving an order confirmation from Paypal shortly.
Exit Shopping Cart
Today, millions of women across the US marched against Donald Trump's policies concerning women and other marginalized citizens. I'm proud of those women, and proud to be one. As I look at the photos flooding Facebook showing these women in action, I'm also surprised to see posts from other women who do not support these marches. Everyone has the right to champion what they choose, but when I read the following words:
          "There is nothing stopping me to do anything in this
      world but MYSELF. I do not blame my circumstances or
      problems on anything other than my own choices or even
      that sometimes in life, we don't always get what we
      want. I take responsibility for myself.
      I am a mother, a daughter, a wife, a sister, a friend.
      I am not held back in life but only by the walls I
      choose to not go over which is a personal choice.
      Quit blaming.
      Take responsibility."
I was both happy and sad. Why such a mixed response?
I'm happy that THESE women who have expressed these thoughts feel empowered to do so. I'm happy that they've never met with the discrimination of not being a man. I'm happy they don't feel held back by anyone but themselves.
However, I am saddened that THESE women don't realize that they are standing on the shoulders of every woman who fought and struggled for the rights that THESE women now enjoy and take for granted.
Perhaps, THESE women have never had to deal with being turned down for a job because of their gender, but I have.
Perhaps, THESE women have never been turned down for a $140 bank loan because "I might get pregnant and not pay it off." but I have.
Perhaps, THESE women were never shunned at their job because "I took a good-paying job from a man who needed it to support his family when all I needed it for was shopping.", but I have.
Perhaps, THESE women have never been told they couldn't apply at a certain college because it only accepted men, but I have.
Perhaps, THESE women have never been assaulted by a man who wouldn't take no for an answer, but I have.
Perhaps, THESE women have never had to take a sick child from their bed in order to meet—in person—with a mortgage loan officer to prove they weren't "some kind of a slob" so they could continue to pay the house payment, but I have.
Perhaps, THESE women have never been offered a raise or better position if they were willing to perform sexual favors, but I have.
Perhaps, THESE women have never been told they could make a ticket go away if they were only a little friendlier, but I have.
Perhaps, THESE women have never had men expose themselves to them because they must be wanting it, but I have.
I stand on the shoulders of the women who went before me. That's why I can vote, drive a car, be a single mom if I choose, practice birth control, get a good education, hold down a job that will pay the bills, and walk with my head held high and not feel as a lesser human being.
I will continue to fight so that my daughter, granddaughters, and great granddaughters will never have to experience the discrimination that I've had to deal with for the majority of my life.
I say "Thank you" to the women who went before me. I say "Thank you" to the women who marched today to make certain that we don't go backwards in time and freedom. And I can only hope that THESE women who don't feel the need to support the marchers can, at least have the courtesy to say "Thank you" to all the courageous women in the past who made it possible for them to feel as empowered as they do today.
December, while being a hectic holiday time, is also a time of reflection. At least, it is for me. Between December 25th and January 25th, I make a point of reviewing the events of the past year to see how close I came to achieving my goals.

I also ponder on what I would like to accomplish in the new year. These are not resolutions. Resolutions are lucky to last a week or two. Instead of drunken promises made on New Year's Eve, I make a written list of goals that I would like to attain during the next 11 months. Be they personal, professional, or physical, I'm more likely to work toward them if they are written down and put in a prominent place where I can't help but see them and be reminded to make an effort.

It's a rare year that I check off everything on my list. It's also a rare year that I don't check off the majority of items on my list. The list gives me a direction to turn when I'm floundering. The list keeps me on track. The list is a constant reminder of the "promises" I've made to myself.

List making is one of life's constants for me. Over the years, I've collected thirty--give or take a few--annual lists. I keep them in a small file folder where I can review them every five to ten years. If the same goal pops up year after year, yet never gets accomplished, I have to ask myself why? Maybe, I write it down because I think it's something I should do, but would really rather not. Maybe, it's another's expectation of me. If it's something I want to accomplish, but don't, then maybe it's time for some professional help or a severe reality check on my part.
Some of the goals from my twenties are laughable to me now that I'm in my fifties. What seemed so important thirty years ago has little meaning in the world I live in today. From my lists, I can track my growth or the lack of it.
Lists are not for everyone, but they work for me.
How do you view the end of one year and the start of another? Do you have any traditions or rituals that have evolved over the years? If so, what are they? If you don't, might I suggest making a list?

One of my short stories. "Kingdom of One" will be published in the October issue (#28) of The Caribbean Writer.
The Caribbean Writer (TCW
)--The Literary Gem of the Caribbean-- is an international, refereed, literary journal with a Caribbean focus, founded in 1986 and published annually by the University of the Virgin Islands.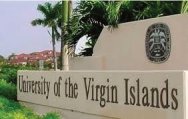 The 2014 edition of The Caribbean Writer, Volume 28, highlights Time, Place, and Memories, so "Kingdom of One" was a good fit.
I hope everyone who reads it will enjoy or at least, appreciate the story. Like most of my work, it's dark and leaves the reader questioning the distinction between right and wrong.

I can't wait to see what it look like in print! You can order a copy of Issue #28
here
. I hope that any and every one who reads it will send me some feedback. I would really like to hear your thoughts on it.
As an unexpected bonus, its publication in the journal puts me in the running for a literary award. It will be a year before the 2014 award winners are announced, but wouldn't it be great to get an award from a university located on one of my favorite islands?


Who wouldn't want to be here? I have fond memories of vacationing in St. Croix with my son when he was a child. We had such adventures there!
My next topic has to do with critiques. I take part in several critique groups and at times, I've walked away from them feeling as if I'm not getting serious feedback. Other times, I've come away feeling guilty that I've perhaps been too harsh with my comments.

Without construction, honest criticism, I don't see how my writing can get any better. How will I improve? Maybe, others aren't at the critiques to improve, but rather to have their works lauded. If that's the case, it's a game I don't play well.  I'm honest. Brutally honest. If that means saying, this piece needs a lot of work and here are some examples of what is wrong and some suggestions on how to make it better, then that's what I say.
Fortunately, I'm not the only one who believes this kind of honesty is the best policy. A writer whose work I admire and whose critiques I take to heart,
Harve
y Stanbrough
, has generously allowed me to lift a paragraph from one of his blog posts. Here goes:
Social Graces — Yeah, well, okay, I just don't have 'em, I guess. I keep getting emails telling me I should be more gentle with my criticism when other writers ask me to critique their work. Sorry, but I'm just not that guy. When someone tells you only what you want to hear, maybe on the surface it makes you feel good but you learn NOTHING. What's worse, you never know whether that person is telling you the truth about anything. What you get from me — but only if you ask — is the plain, unvarnished truth, good or bad. When I tell you something could be better, I'll try to explain how to fix it. Maybe best of all, when I pay your work a compliment, you'll know I mean it. The professional (or the aspirant who will become a professional) gladly suffers criticism in order to grow in the craft. The aspirant who would rather hear unearned praise than be afforded an opportunity to grow will never be a professional. It really is as simple as that.
On a personal note, I got to spend some time in Mexico this summer. I always have a great time when I'm there and this time was no exception. I got to experience my first deep sea fishing trip and came home a winner as you can see below.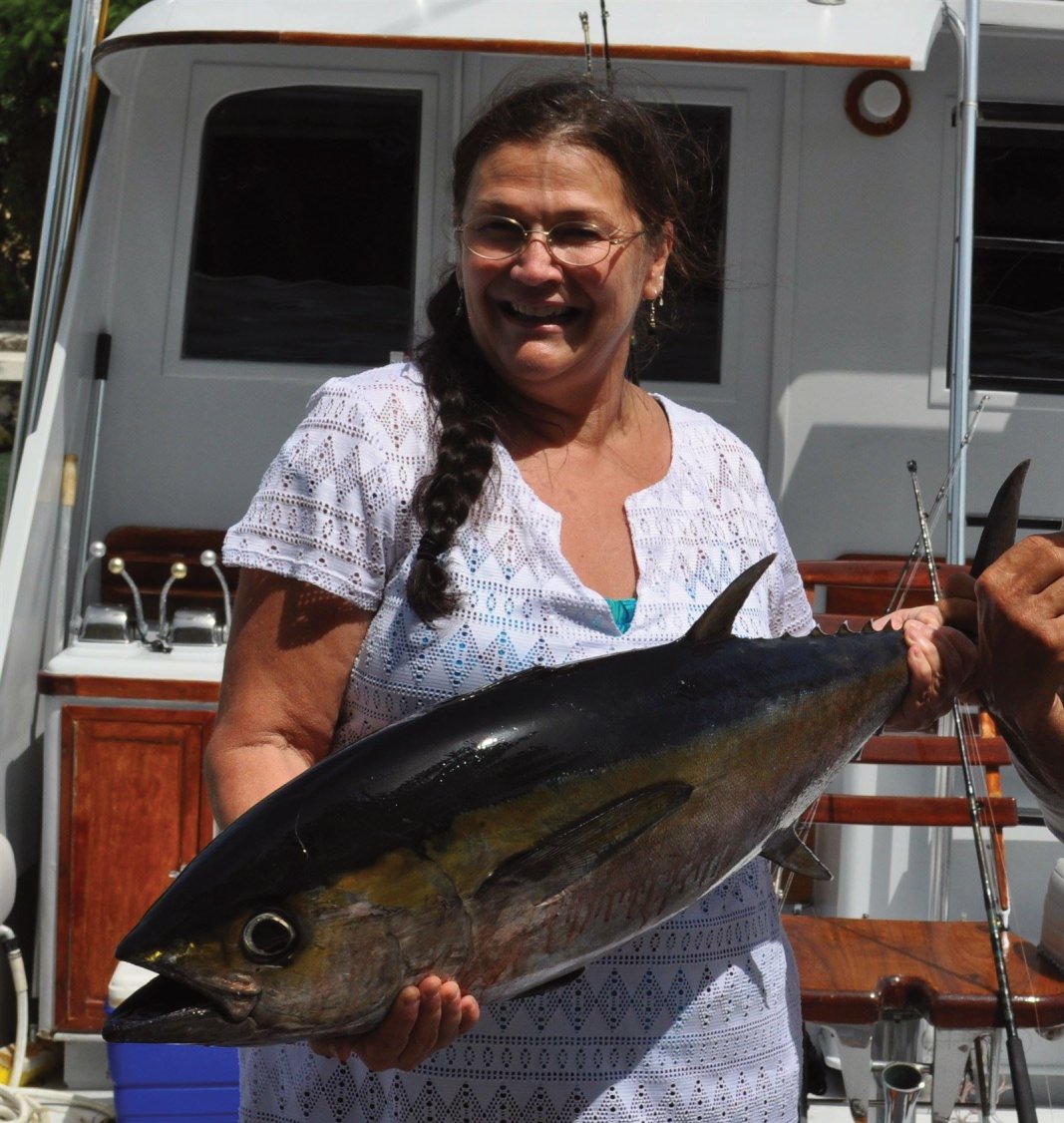 My catch-of-the-day was a 25 pound black fin tuna! Not bad for my first time.

Mundo cut it into steaks.                         The Chef cooked it for me!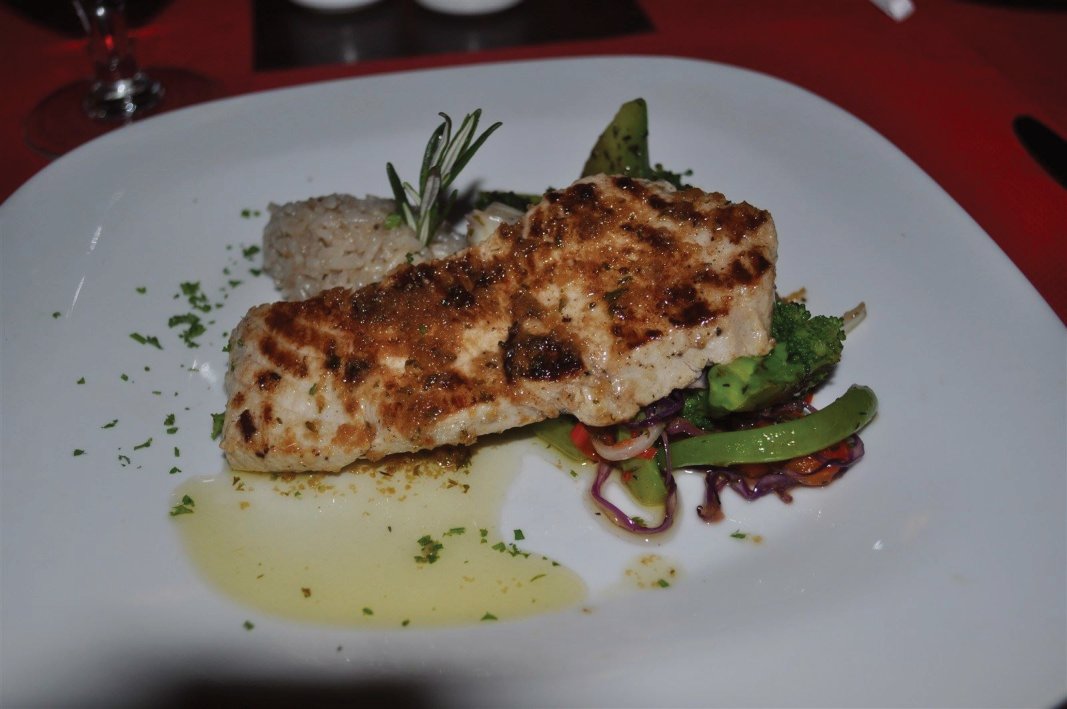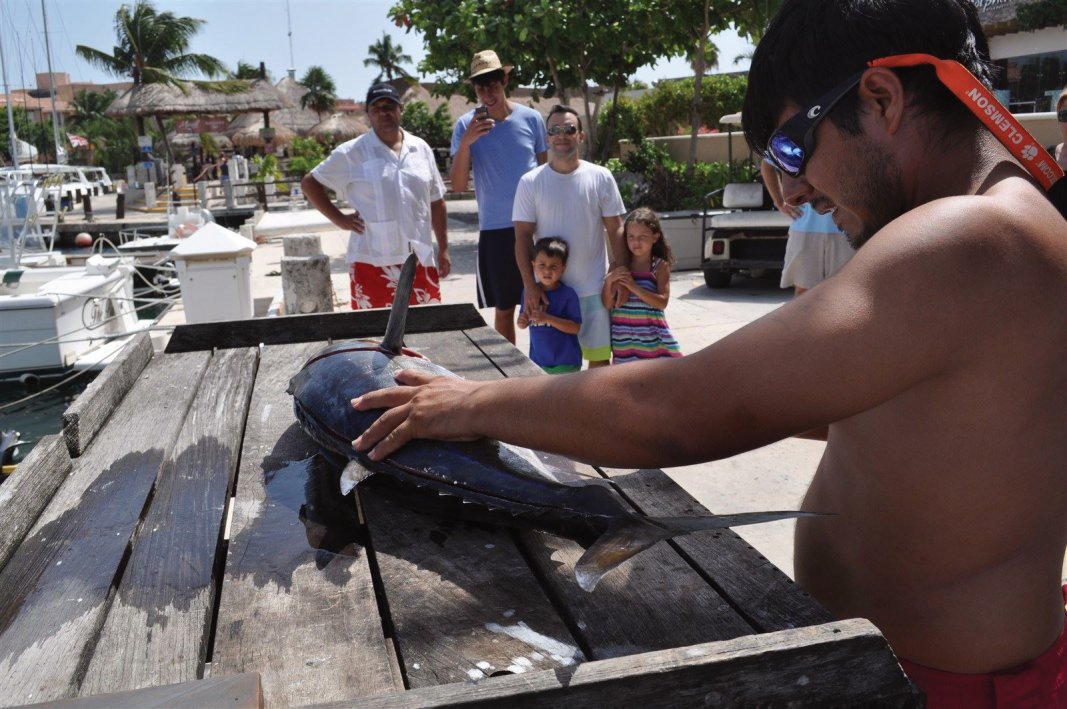 I also got the opportunity to swim with the dolphins. It's something that's been on my bucket list for several years, but just couldn't seem to make it work until now.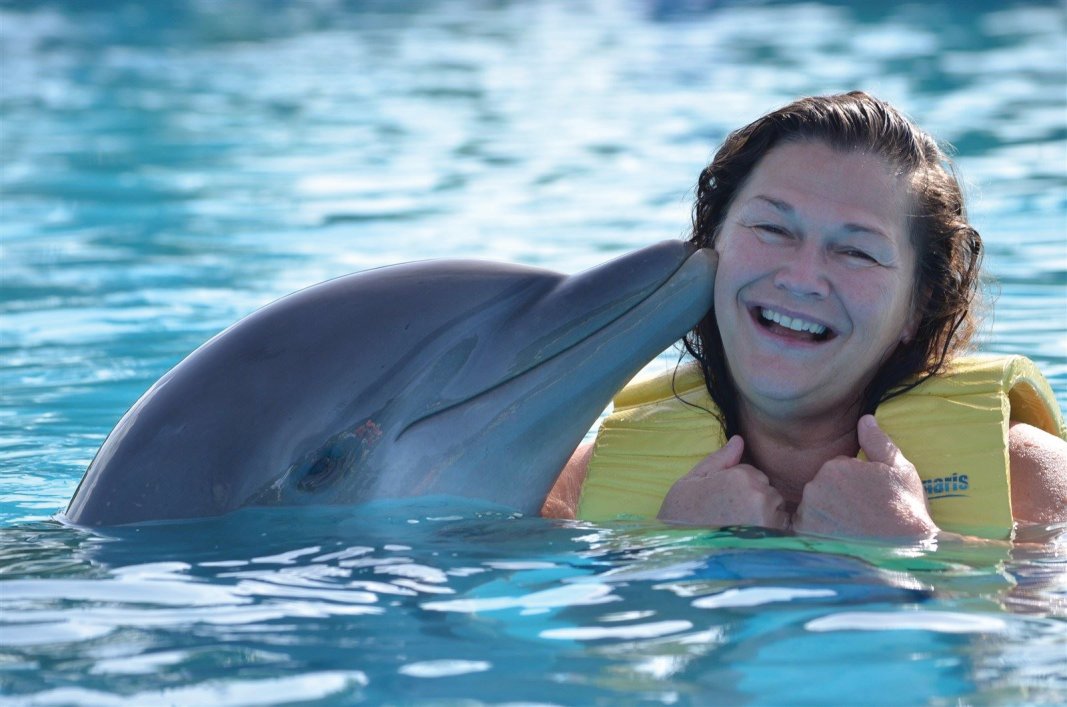 Me and Nautica. 
I strongly encourage you to swim with a dolphin if you ever get the chance. It was AMAZING!

On a final note, I'm off to see Gone Girl with my daughter. We've both read the book and are curious as to how well the movie is done.

Below you'll find the review I posted on both
Goodreads
and
Amazon
for Mr. Penumbra's 24-Hour Bookstore.
Love, love, LOVE this book! I've
tweeted
, Facebooked, emailed,
blogged
, and reviewed this book. If I do anything more, author
Robin Sloan
is going to have to put me on the payroll!
I rarely get this excited about a book, but Mr. Penumbra's really resonated with the bibliophile in me. This debut novel abounds with quirky, intelligent characters on a quest. I truly adored Ms. Lapin! How could I not? She is me and I am her.
Rarely do technology and literature met and mesh. Just think about
the ongoing debate over e-books
. However, if technology and literature had a love child, this would be it. Even the cover glows in the dark!
From first to final page, the reader becomes part of a journey that he/she may not always understand (I'm not that technologically advanced.), but is always willing to follow. There are parts that are more bookish and in those sections, I felt like I was leading, guiding the others along the way. From Google headquarters to age-old libraries, Sloan blends the old with the new, and makes it work.
The truth he reveals/exposes is one you may have heard and forgotten. If it's your first time to see it, then enjoy and drink deeply of it.
I HIGHLY recommend this book to anyone who loves books, reading, technology, architecture, mystery, secret societies, libraries, independent book stores, gaming, and magic realism. Did I leave anyone out? In other words, this book is for everyone.
Buy it, read it, enjoy it, sleep with it under your pillow to inspire good dreams.

Some of you may have noticed an ivy-like vine decorating my home page. It's also on my business cards, letterhead, and most anything related to my writing. Ivy—it's not just pretty, it's a tough plant. Have you ever tried to kill ivy? I have. I failed repeatedly.

Years ago, I planted ivy on the side of my brick house. I was in love with the idea of an ivy-covered castle. In my case, the castle was a small brick ranch, but still I loved the idea of it, the romance of it.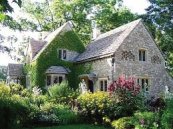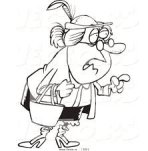 My next door neighbor, a woman wise beyond her years (and she had many) said, "You're going to regret that."
Of course, I blew off her advice. I was young—er and thought she was speaking out of dementia. (Oh, to be that young and convinced that I knew everything.)
I ignored her words, planted, watered and nurtured the ivy sprigs until they were growing well and then, left them to do what they do best—grow.
Did they ever!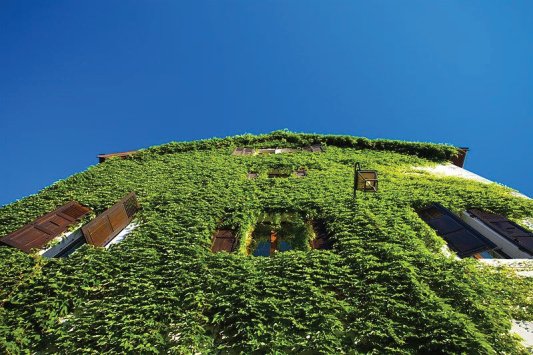 Within two years, it had grown up the side of the house, reached the gable and was heading for the roof line and shingles. Suckers attached the vine to the brick and mortar, firmly anchoring it while tendrils crept beneath the siding on the gable and entered the attic. Other tendrils search for the smallest of openings around the basement windows trying to find a way inside.

From that point on, I trimmed the ivy, pruned it, cut it, chopped it, all in an effort to get it under control and keep it that way. No matter how much I cut, it always grew back with a vengeance. Annual cutting turned into twice a year, then more and more often.  

My neighbor never once said I told you so, but every time I started trimming, she would appear on her porch swing with an amused smile on her face. While I sweated and worked and cursed, she swung and smiled and sipped iced tea. I guess I deserved it.

<-- Imagine this is ivy.    
Or perhaps, this -->
When I realized the ivy was damaging the brick and mortar, I committed an act of vegetational homicide. I ripped every vine from the wall, and cut them back to two inch stumps in the ground.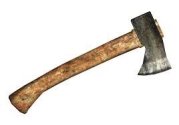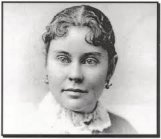 Next came a hatchet job to rival
Lizzie Borden's
. I literally shredded each small stump with the hatchet until only a fibrous mass remained. Finally, I poured weed killer over what was left in hopes that it would reach those determined roots.
That was fifteen years ago. I don't have an ivy-covered wall any more, but every spring a small, but determined vine will appear and reach for that wall. I maintain a vigilant eye for it and get out the hatchet as soon as it appears. My neighbor has long since passed away, but I swear I can hear her laughing at me each spring.

My writing is a lot like that ivy. Determined, with a will to live. Fortunately, it's not destructive and instead of a hatchet, my weapon of choice is my computer. I don't kill my writing "ivy", but over the years I've trained it to climb a trellis and follow a pattern of my choosing instead of running wild all over the page. Instead of a hatchet, I clean my writing "ivy" with careful editing and a critical eye toward spell check.

The result? My writing blog complete with ivy logo. Now that you know the story behind the ivy leaves you find on my website, you'll never look at an ivy leaf the same again, will you?
I love when I get the opportunity to discover new talent. Okay, maybe I didn't discover them, but I did just recently find them.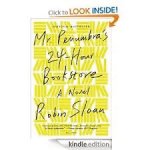 Mr. Penumbra's is a book lover's dream, a bibliophile's paradise. It references other books, drops hints and clues to an even greater book loving group while incorporating quirky characters (I
am
Ms. Lapin.), the Google campus, art, bookstores, and a quest. How can anything get any better than that? Don't just take my word for it, check out the
reviews and comments on Good Reads
. The book also glows in the dark! There's
nothing
I don't like about this book!
I would highly recommend this book to anyone who loves books or loves reading books (and yes, there is a difference).

I personally love books on so many levels. From reading to the way they are made, the quality of paper, the illustrations, type setting, the endpapers, and so much more.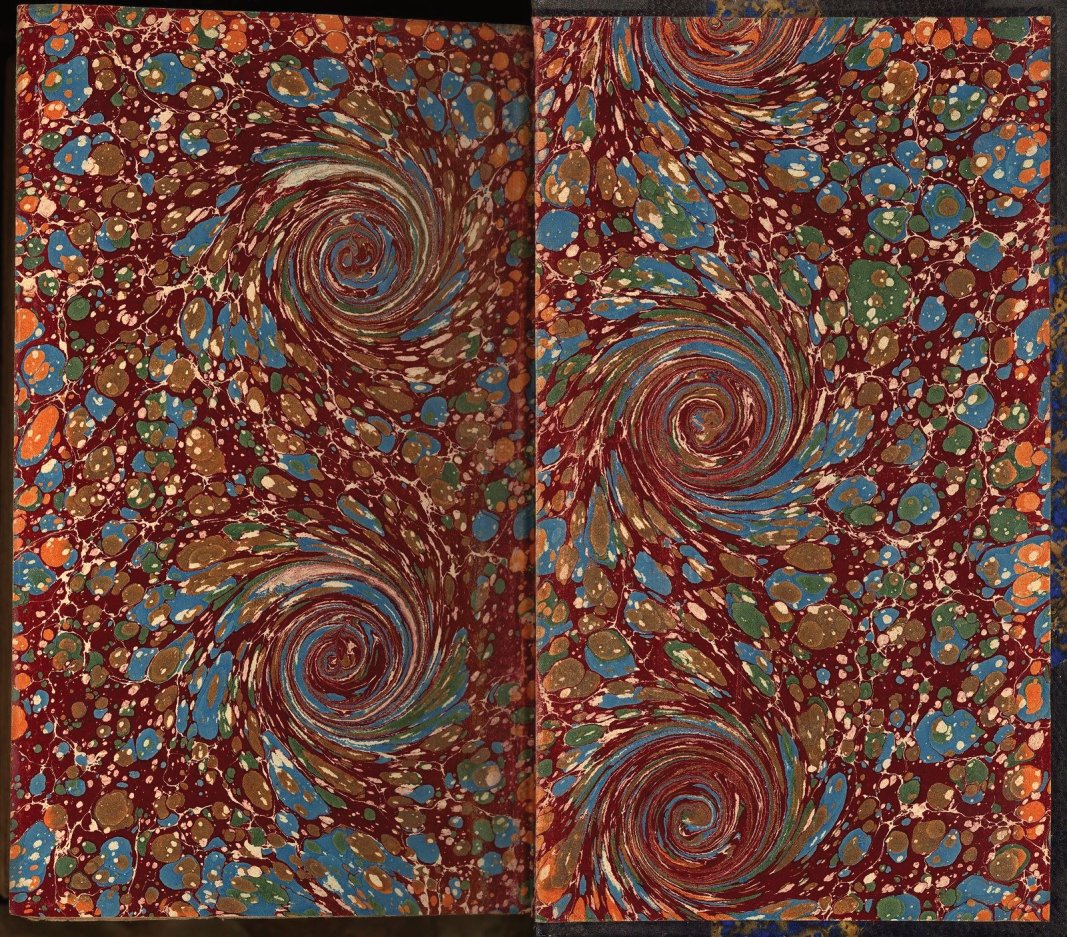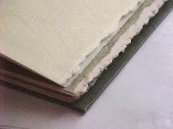 orgasmic--almost!

























I love to hold a used, but well-loved book in my hands and imagine all the other hands who've held it before me, all the other eyes that have read the words, the fingers that have traced a particularly intriguing line. A book with a well-broken in spine shows the love given it when it was first purchased. A book losing its pages shows me that it wasn't taken care of properly by someone who either didn't know or (dare I think it?) didn't care.




What was your favorite book of 2013?





P.S. I have another previously undiscovered talent that I hope to bring to you in 2014. This one is totally my discovery, and doesn't have to do with books, but will captivate and fascinate you in addition to leaving you in awe of his talent.




Torture, isn't it?


































It's been a crazy, hectic, chaotic last four months, but it's finally starting to slow down. My son has regained the feeling in his nearly severed fingers, my daughter is married, a brother has recovered from open heart surgery, a brother-in-law is learning to carry on with a few less toes than before, and I'm enjoying my new teaching position.





With a little less on the horizon in regard to family events (although the majority of recent ones were not planned), I hope to spend more time on writing. In fact, I  wrote today! Six pages of a short story that may or may not even have a purpose other than to make me feel better about getting some creative writing done.





I've been doing a lot of writing over the last three or four months, but none of it has been creative. Between writing tests, creating activities, freelance jobs, reports, query letters, and synopses, I have a high word count, but none of it came from the heart (except for maybe creating learning activities-I did enjoy that!)




Last week, I sent out three query letters, researched the 2014 Missouri Writer's Conference which I plan to attend, and received notice that I had been shortlisted for the 2013 Small Axe Literary Competition. While I didn't win, I was in the running for a while. I consider it quite an honor to be in consideration. It's also a sign that my writing is getting better.




Another sign of improvement is that I was going through some old flash drives and found a few short story starts that sputters to a stop for one reason or another. Many of them, I didn't even remember. Yet, one stood apart from the others. In fact, I admired it so much that I figured I must have copied it from somewhere as a source of inspiration. The choice of wording was spot on, the verbs powerful, and the promise of an intriguing story lay in a few short paragraphs. Impressive. In fact, so impressive that I was certain it came from someone else!




In an effort not to plagiarize and a desire to find out more of the story behind this sampling of paragraphs, I googled it. Nothing. I binged it. Still nothing. I tried a few other search engines which returned zero results before it finally hit me. I did write these paragraphs. I did this.




I always thought it was better to impress someone else (preferably an agent or publisher) with my writing skills, but I have to say I think I might like impressing myself even better. Of course impressing myself doesn't mean I'm any closer to being traditionally published than I was a year or two or three ago, but I do think it means that I won't be ashamed of my work when publication does occur.




In the meantime, I'll keep plugging away, learning more about the craft, writing daily, and submitting.  You do the same.





Here's a few links to check out:













And last, but not least, one photo of the bride. You can forgive me later.





















































































;








I find it difficult to juggle my freelance writing, creative writing, and my teaching job yet I can't imagine giving up any of them. Neither can I imagine giving up time with my children or grandchildren. As a result, there are weeks when nothing gets done or some things get done, but not very well.

I realized today as I was driving down the road teaching my grandson how to do addition while mentally rehashing a To Do List that never gets done that my thoughts are scattered and I've not be able to focus on anything long enough or well enough to do it correctly or to actually be in the moment.

So, as of today, I've decided to stop. To stop juggling. There is no way I can keep all those balls in the air at the same time. I don't want to give any of them up, but I've come to the conclusion that I don't have to do more than one of them at a time. This afternoon I did just that.

This afternoon, I played with my grandson without stopping to check my email every twenty minutes. We played without composing an article in my mind. He loved the attention, and although I struggled a bit to stay on track, I felt better afterward.

Later, I headed to the public library where I could write articles without the distraction of other people, music or the internet. Sure, I could have gotten the wireless password, but I didn't for three hours--not until I absolutely needed it. The result was nearly six articles written.

Finally, I headed back for a family gathering where I left my computer in the car, and let the battery in my cell phone die. Anyone who needed to talk to me was already there.

Tomorrow, my intent is to focus on painting a room in my house. Perhaps while waiting for the first coat of paint to dry, I will work on more freelance articles, but with a timer set to limit the minutes I spend away from the major task of the day. Working under a time constriction helps me to focus. That and turning off the TV, Facebook, and email.

It seems that items are getting checked off the To Do List faster so I'll give it another day or two.

Do you believe that multitasking means getting more done in less time or do you believe it decreases the quality of work involved in each task?

I had originally planned a lengthy post since it's been a while since I've written. However, my plans changed when a friend sent me a link to Martin Manley's website via Facebook.

 

 

Until today I'd never heard of him, but I wish I had. Martin Manley committed suicide today.  

 

Manley orchestrated his own demise, the distribution of his few remaining possessions, the discovery of his body, and left a suicide note that exceeds all expectations. Whether or not his note provides reasons good enough to justify his death is unlikely as he mentions himself.

 

Part of me wonders if this is not an elaborate hoax, a way to gain notoriety for a struggling writer. Not that he was a writer in life, but will certainly be considered one in death providing that he's really dead.

 

There are two sections to his site; death and life. I read all the death part first (human nature wants to see the train wreck and carnage) and found it all very logical. Too logical and perhaps, a bit premature. He makes his points, but none of them scream, "Shoot me!".

 

I'm only part way through his memoirs, if they can be called that. His childhood recollections seem aloof and dispassionate, possibly the result of his existence in a family he didn't think was normal.  All in all, I don't see where he's had a horrific life, but rather an ordinary one like most of us.

 

I'm still at a loss for words as to how to describe my feelings about this. I guess I thought of suicide as a desperate act by an emotionally charged person. Martin Manley's suicide was not. I'm somewhat disturbed that he wanted to leave a mark on the world, but felt he couldn't do so without dying. Is that really necessary? Instead of a mark, has he left a stain?

 

I'd love to hear your thoughts and opinions on this. Read his blog if you will and get back to me. I'll be reading it as well.     

 

 

 

 

Just checking blog stats and see that my top location for this past week is SUNNYVALE, CA.





I love Sunnyvale, having spent some teenage summers there. I enjoyed working and playing there, escaping the Midwest heat and the parents!




Big Thanks to all those in Sunnyvale who've been checking out my blog and website.





Tammy


0

/