Shopping Cart
Your Cart is Empty
There was an error with PayPal
Click here to try again
Thank you for your business!
You should be receiving an order confirmation from Paypal shortly.
Exit Shopping Cart
I'm playing some serious catch up from having bronchitis and other health issues. In addition, my first version of this post, crashed and is now somewhere in cyberspace.
After wallowing in a pity pot for being ill and getting behind, Carol Tice's post.
I also want to recommend Book Bub to anyone who hasn't tried it. I've been downloading the freebies searching for new authors. In some ways, it's like reading through a slush pile as many of the freebies are self-published and I'm coming to the opinion that most are published too soon. More on that in a later post as I will review some of the books I've read.
Event for
June 04, 2013    12:18AM
June 23, 2013    11:59PM
Global
Lesann's book, ALTERNATE ENDINGS, is featured at Story Cartel this month. You can download this book for FREE. Read this collection of speculative fiction short stories in exchange for an honest review. Available in multiple formats-so tell a friend and check out some alternative history!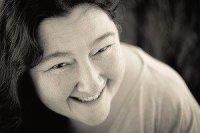 Also check out

It will be weird. You've been warned.

I'm hoping my readers will hang in there while I attempt to get my computer problems under control. I currently have two laptops and one desktop computer of which zero work correctly.
I can receive emails on one, but can't send them out. I can write on one, but can't save it.  I can write and save on one, but can't use the internet.  I've ordered an external hard drive to back everything up and get at least one functioning rather than breaking down and buying a new one. Fortunately, my future son-in-law works with computers and has promised to help. I knew my daughter picked a good one!
In other news, I just sent out another query on my finished novel, Man of the House. Wish me luck! I've also applied for a small grant and should be hearing either "yay" or "nay" from them in the next week or two at the most.  In addition, I've been working at my freelance writing career bringing in a little (but very appreciated) cash. Afterall, I may need to buy a new computer soon.
On a more personal note, I watched the season finale of Once Upon a Time, and will sadly miss all the characters for the next several months. I have developed quite a fancy for Robert Carlyle who plays Mr. Gold/Rumplestiltskin. My friends think it's creepy that I find him attractive even as Rumple, but like Belle, I can see his inner goodness.
So, dear readers, please bear with me while I get my computer repaired and can communicate with you on a more regular basis. Until then, I'm still writing--the old fashion way with paper and pencil. Guess what? It still works!
Barbara Poelle
with the
Irene Goodman Agency
did a guest column at
Writer's Digest
on April 4, 2013.
The column titled:
is possibly the funniest agent interview ever.  I've re-posted a portion of the column, and you can read the entire article
here
.
Once you've read all of it, you can check out my comments
here
.
Trust me, you're going to love this.

Dear Agent:  What do you really think of speed-pitching events at conferences? Do you secretly hate them? And how many of your new authors do you find at writing conferences, versus the slush pile, versus other methods?



Well, let's see. Here are some things that have happened to me at speed-dating-style pitch sessions:
• After I said I would not be interested in looking at a man's poetry collection, he said he would kill himself—and the police had to be called.
•  An octogenarian and his wife pitched his mystery and she mouthed his memorized pitch next to him the whole time he talked, and then clapped and cried when he was done—and I had to sit there knowing from the start that a 42,000-word World War II mystery (which is far too short to be viable, for starters) was something I was for sure about to say no to. To this octogenarian's life dream. In front of his lifelong soul mate. Thank goodness the bar was within sprinting distance.
• A woman sat down across from me and opened with, "Jesus already told me you would be my agent, so I'm not nervous at all." I said, "That's weird, when we had coffee the other day, he didn't mention you." And then I chuckled. She did not. And then my bladder loosened a bit in fear.
In the end, I very much like talking to authors at conferences, but I wouldn't buy a car from a guy who just tells me about it; I need to see how she rides. So these days, when I'm invited to participate in pitch sessions at writing events I attend, I decline, but instead offer to take a look, in advance, at 10 pages of the manuscript from each author who wished to pitch me, and to leave a detailed critique for each one at the registration desk. I realize not every agent (maybe not any other agent) favors this approach, but in my case, I feel that this is more helpful for the writers, and better suited for my evaluation style, too. If I want to meet with someone, I leave a note and we connect.

Other than that, I am totally fine with someone coming up to me anywhere, anytime, and telling me about his book, but not in organized pitch sessions. It's just too much pressure on the authors. And my bladder.
Oh: And as for my own stats, before adopting this policy, I signed five clients (and sold four of their books to publishers) in five years' worth of pitch sessions. So, while connecting at those events does happen, that's not a huge percentage of my list. Again, that's not the case for every agent, but for me, the majority of my clients still find me through the regular query inbox.
Author Media
is a website that I highly recommend for anyone in the writing business.
It's run by Thomas Umstattd who is a veritable font of information.
Thomas Umstattd is the CEO of Castle Media Group the parent company of Author Media. You can follow him on Twitter
@ThomasUmstattd
. He loves helping people use technology to change the world.
Sign up for his newsletter. I always find at least one helpful hint or tip in each one.

Just a quick note. I found a site run by
Cascade Writers
that explains a great critique method to use in your writing groups.
Starting a writers group is easy:
1) Find a group of people who want to improve their writing.
2) Set up a time and place to meet.
3) Then what...?
I would recommend using this technique to start the critiques.

Once you've established a routine and these guidelines, you can tweak them to better fit your group.
I really like the way Cascade Writers leads us step-by-step through the Milford Style. They not only tell you how to give a good critique, but also how to accept one without falling to pieces. And, Bonus! After giving and receiving all this good information, they also tell you what to do with it once the feedback soaks in.
Here's hoping that everyone had a great Easter. I know I did. I'm exhausted!
I did make it home in time to get my application in to the SLF Older Writers Grant. Made the deadline with only an hour or so to spare.

Here's an explanation of what it is (and yes, I stole this from their website):
The SLF Older Writers Grant is awarded annually to a writer who is fifty years of age or older at the time of grant application, and is intended to assist such writers who are just starting to work at a professional level. We are currently offering one $750 grant annually, to be used as the writer determines will best assist his or her work.
What a great idea to help out older writers who are starting/following their passions later in life. It's so easy to get sidetracked with work, children, spouses, and the day-to-day routines that before a person knows what happened, they've gone from 25 to 50.

Whoever wins the scholarship will appreciate it all the more for having waited so long to be eligible!
Wish me luck!

Fifty Shades Trilogy
Okay, I promise this is the last one. How can I resist a review that uses such colorful phrases?
Examples:

stench trench,
fecal bombs from a fighter jet,
more mood swings than a menopausal schizophrenic on meth,
and my personal favorite,

magical panty hamster.
Magical panty hamster! Makes me want to run out and get one.  

What????? I already have one!

Maybe, I should read those books after all.

NOT!
Fifty Shades Darker

No, I didn't read this one either.How could I? Without having read the first book of the trilogy, how would I ever know what was going on?

Based on this review, I think I dodged a bullet. 
Thank you to Katrina Passick Lumsden for her outstanding and hilarious reviews.

/