Shopping Cart
Your Cart is Empty
There was an error with PayPal
Click here to try again
Thank you for your business!
You should be receiving an order confirmation from Paypal shortly.
Exit Shopping Cart
I realize that a fair amount of traffic to my website comes from people who leave a comment as a manner of advertising their own products or meeting a quota to get paid. I don't mind. However, would it be possible that a few of you actually read my excerpt? I would love some feedback, and it would give you something more to comment on. 
Here's the list. Did you read any of the same books I did? If so, what's your opinion of them? Let's discuss.
2016 Reading List
1.      Dead Witch Walking by Kim Harrison
2.      The Good, the Bad, and the Undead by Kim Harrison
3.      Every Which Way But Dead by Kim Harrison
4.      A Fistful of Charms by Kim Harrison
5.      For a Few Demons More by Kim Harrison
6.      The Outlaw Demon Wails by Kim Harrison
7.      White Witch, Black Curse by Kim Harrison
8.      Black Magic Sanction by Kim Harrison
9.      Pale Demon by Kim Harrison
10.  A Perfect Blood by Kim Harrison
11.  Ever After by Kim Harrison
12.  The Undead Pool by Kim Harrison
13.  The Witch With No Name by Kim Harrison
14.  Into the Woods by Kim Harrison
15.  Rebecca's Tale by Sally Beauman
16.  The Historian by Elizabeth Kostova
17.  The Revenant by Michael Punke
18.  The Weird Sisters by Eleanor Brown
19.  My Sister Lives on the Mantelpiece by Annabel Pitcher
20.  The Summerhouse by Jude Devereaux
21.  The Library at Mount Char by Scott Hawkins
22.  A Head Full of Ghosts by Paul Tremblay
23.  That Special Grace by Benjamin Bradlee
24.  Sapogonia by Ana Castillo
25.  A Scattering of Bones by Lesann Berry
26.  Tomato Red by Daniel Woodrell
27.  Freud's Sister by Goce Smilevski
28.  Can't Wait to Get to Heaven by Fannie Flagg
29.  The Short Reign of Pippin IV by John Steinbeck
30.  The Tenth Gift by Jane Johnson
31.  Harry Potter and the Cursed Child by J.K. Rowling
32.  Jumping Through Fires by David Nasser
33.  Swan Thieves by Elizabeth Kostova
34.  Creepers by David Morrell
35.  The Maid's Version by Daniel Woodrell
36.  The Twenty-Seventh City by Jonathan Franzen
37.  The Little Paris Bookshop by Nina George
As you can see, the first fourteen books of 2016 were a paranormal series. This is not a common genre for me, but Kim Harrison made the series appealing and a little bit addictive.

I love works that are well-written and send me to the dictionary, and I found that to be the case in Rebecca's Tale by Sally Beauman. This is a sequel to Rebecca by Daphne du Maurier.  Question: Can I call it a sequel if it's not written by the original author? Would the change in author make it Fan Fiction?

The Historian by Elizabeth Kostova sent me to a world map which is equally enjoyable. This novel would be great for a literary road trip.
I found The Revenant by Michael Punke to be somewhat disappointing. I did not see the movie so my opinion is based solely upon the reading. I did use this novel to show some students how the storyline changes based upon the writer's audience. The original story came from a Philadelphia journal article written in 1825 by a lawyer. While Hugh Glass did exist, and was mauled by a bear and left for dead in 1823, the tale has never been told without some fictionalization. The book by Punke is very different from the first account of the story, and the hollywoodized adaptation found in the movie is very different from Punke's version. It made for a good teaching moment, but I didn't find the novel to be a compelling read.
The Weird Sisters was an interesting read, but not nearly as interesting as the title suggests.
Two novels by Daniel Woodrell, Tomato Red and The Maid's Version, made it on to my reading list, in part, because his stories take place in the Ozark Mountains. Each time I read one of his works, I become more and more grateful that I did not grow up in the area he mines as his writing muse. I like how he juxtaposes the beauty of the region with the ugly actions of the people who populated it then and now. It's harsh and lovely at the same time.
I rarely (if ever) read romance, but when I do I turn to Jude Devereaux. Within a few chapters, her novel, The Summerhouse, struck me as more chick lit than romance. I enjoyed the concept of "What if I had it to do all over again?", and the way she handled the braided storyline of three women who share the same birthday, and met for a single day in the past. Their long weekend together in the present touches base on regrets for lives not lived.

The Library at Mount Char started wonderfully, but left me wanting in the end.

A Head Full of Ghosts by Paul Tremblay was advertised as the book that frightened Stephen King. After reading it, I would like to think that Stephen King is made of sterner stuff. I didn't find it frightening--somewhat interesting, but definitely not frightening.
Lesann Berry proved to be an engaging writer. Her novel, A Scattering of Bones, was well-written and sent me to the dictionary a few times. I will probably watch for another release from her to see if she can maintain the same quality of writing throughout this series. So far, I'm impressed.

Freud's Sister only solidified my belief that Freud was in desperate need of a therapist.
Can't Wait to Get to Heaven by Fanny Flagg was reminiscent of It's a Wonderful Life, and made for a pleasant and reaffirming read.
I found Harry Potter and the Cursed Child by J.K. Rowling to be an okay read despite the moans and groans from her Harry Potter fan base about the stage play script formatting. I'm beginning to wonder if Rowling will ever be able to write anything outside the Potter series or in any other style with success--not due to a lack of talent, but rather a lack of tolerance by her diehard Potter fans.
The Twenty-Seventh City, the first novel written by Jonathan Franzen, was more attention grabbing for its location rather than for the plot or characterization.

Last on the list is The Little Paris Bookshop by Nina George. I read this book based on the reviews it received from Amazon readers. At first, I couldn't get into the story. I'd read a few paragraphs, then put it down, and wander off. I had to force myself back to it on multiple occasions. I couldn't believe that so many people could have been that wrong about it. What did they read or see in it that I didn't? It wasn't until nearly two thirds of the way through that the story finally clicked for me. At that point, I couldn't put it down.

If you read any of the works on my 2016 Reading List, I would love to hear from you. What was your take on these novels? Will we agree or disagree?

Until then.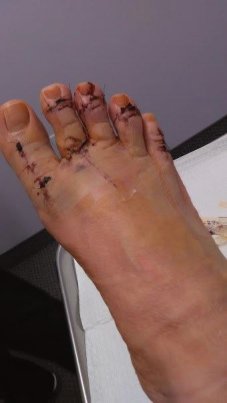 In April, I had foot surgery and was confined to my bed for two weeks.

During that time, my writing went into full swing, and for fourteen days I was more productive than I've been in well over a year.
(Since the night my flash drive died.)
                                                                                                                                                              Meet Frankenfoot
Even after my bed rest period was up, I continued to write and within four weeks I had written 25,000 words!

25,000

words

That may not seem like much to
NaNo
people who write 50 to 60,000 words in the same time frame, but for me I set a personal record.



















Yesterday, I printed out those 104 pages to read through and organize. 

Rather than write linearly (from beginning to end), I skipped around and wrote scenes that piqued my interest.  Some characters are well-developed, while others are sketchy outlines.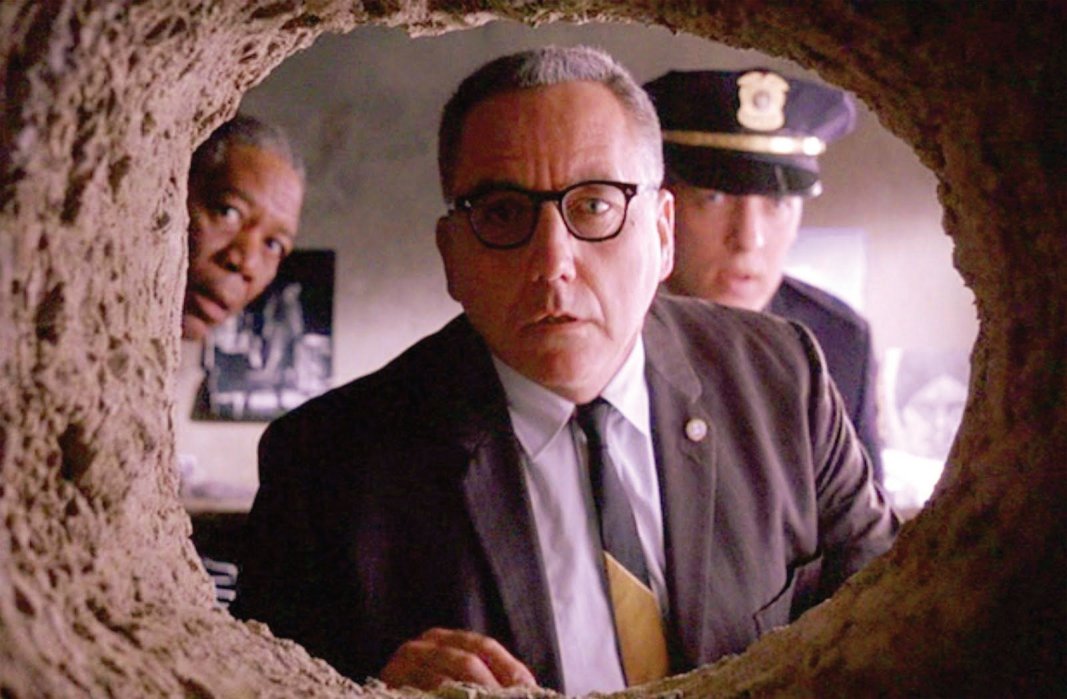 My next step is to put these scenes in a linear sequence, and figure out the gaps. Once I know what's missing in terms of plot, I will fill in the
plot holes
. This method should also allow me to see which characters have been neglected and need further development.
I've never written this way before, but it seems a lot faster and more productive. This is actually my fourth novel, but only one of them is finished. In the past, I wrote from beginning to end, but would stop when I got bogged down on a particular scene. I was writing like a champ on my third novel,
Spared Parts
, until I reached a scene that takes place in the Beijing airport. That's when inspiration flew out the window.
I've never been to China and I floundered. My cousin was living there at the time and graciously offered to help me with the details. However, since she was not supposed to have
email while in China
, I didn't want to be the reason she ended up in a Chinese prison. (She's far too cute for that!)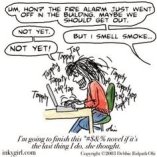 In the next two weeks, I hope to make a list of what I'm missing and then prepare for another writing frenzy.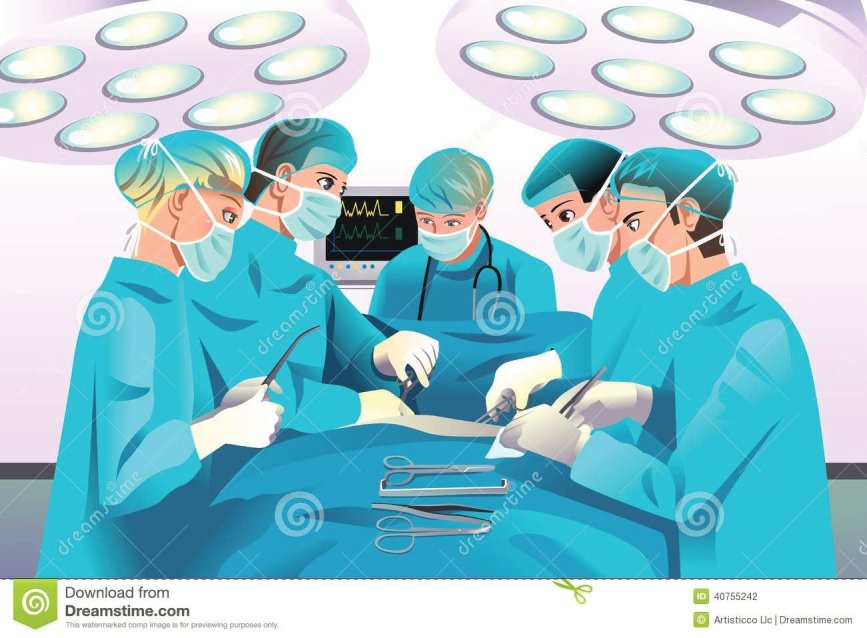 I have another foot surgery scheduled for late July, so my plan is to make good use of my bed rest time. 
Wish me luck, and I'll keep you posted.
My writing took a serious hit during the last half of 2015. It wasn't pretty. The flashdrive on which I kept my creative writing crapped out on me. At first, I wasn't even all that concerned since I had been diligently backing up my computer. HOWEVER, I was living in a fool's paradise. While I was backing up everything on the laptop, my flashdrive with over five years of creative writing was not included as part of the laptop even when it was plugged in.
Who knew?
Apparently, everyone but me. When I bemoaned my loss, I found little sympathy among the more technologically advanced.

I tried several data recovery programs and took the flashdrive to various local computer stores. Nothing.
I finally decided to ship the flashdrive to a place in Florida which advertised recovery for about $100. I could afford that. It wasn't until a few days later, the Florida recovery team emailed me with the bad news that my flashdrive was a "more complicated" model called a monolith. To recover data from this type of flashdrive would set me back $500 with no guarantee as to how much or how little they could find. Either way, the price was $500--a sum I couldn't afford. I asked that it be shipped back and it now sits in a drawer that I don't like to look at.
Reeling from the loss of my "babies" (yes, I labored to create each short story, novella, and novel), I couldn't write. I fixated on what I lost even though I couldn't remember everything that was on the drive, even though I found copies of some of my works. Until I had thoroughly mourned their loss, I couldn't put pen to paper or fingers to keyboard.
Instead, I read. I read books by authors who hadn't lost their flashdrives or at least knew enough to back them up or put them in a cloud. I read good fiction, bad fiction, and dare I say it? Romances.
Here's my 2015 Reading List:
2015 Reading List
1.      The Ocean at the End of the Lane by Neil Gaiman
2.      The Book of Human Skin by Michelle Lovric
3.      First Person Plural: My Life as a Multiple by Cameron West, PhD
4.      The Winter People by Jennifer McMahon
5.      The Accidental Santera by Irete Lazo
6.      Rant by Chuck Palahniuk
7.      Doctor Olaf Van Schuler's Brain by Kirsten Menger-Anderson
8.      Women and Ghosts by Alison Lurie
9.      The Widow's Walk by Robert Barclay
10.    Chasing Rumi by Roger Houseden
11.    The Short Second Life of Bree Tanner by Stephanie Meyer
12.    The Robe of Skulls by Vivian French
13.    Invisible Boy by Cornelia Read
14.    The Bone Church by Victoria Dougherty
15.    Flirt by Laurell K. Hamilton
16.    Cane River by Lalita Tademy
17.    Famous Writers School by Steven Carter
18.    In the Woods by Tana French
19.    Me, Dead Dad, & Alcatraz by Chris Lynch
20.   The Junk-Drawer Corner-Store Front-PorchBlues by John R. Powers
21.    Going Away Shoes by Jill McCorkle
22.    Incantation by Alice Hoffman
23.    The Foretelling by Alice Hoffman
24.    A Shortcut In Time by Charles Dickinson
25.    Temptation by Jude Deveraux
26.    Daughter of Smoke and Bone by Laini Taylor
27.    Darkness Becomes Her by Kelly Keaton
28.    High Tide by Jude Deveraux
29.    Hope: A Tragedy by Shalom Auslander
30.    The Mystic Arts of Erasing All Signs of Death by Charlie Houston
31.    The Right Hand of Evil by John Saul
32.    Travels in the Scriptorium by Paul Auster
33.    The Twelve Terrors of Christmas by John Updike
34.    Gossamer by Lois Lowry
35.    These Is My Words by Nancy E. Turner
36.    Black Magic Sanction by Kim Harrison
37.    White Witch, Black Curse by Kim Harrison
38.    The Gift of Years: Growing Older Gracefully by Sister Joan Chittister
I found some new authors (to me) and re-read some of my favorites. I mourned for my lost works, and slowly healed.
Today, I wrote about 3,000 words on a story that didn't exist even in my mind until a few weeks ago. It felt good to write again. Perhaps, someday when I have an extra $500 laying around, I'll pay to get the data off that flashdrive, but until then I'll have to content myself with producing new and hopefully, better works.

Who knows? Maybe a fresh start is exactly what I needed.


A couple of months ago, I entered a
Manuscript Evaluation Contest
run by
Barbara Kyle
.
Before entering the contest, I watched the video on the
Manuscript Evaluations
page on her website. After all, who wants to win a contest from someone who doesn't have
credentials
or doesn't gain your respect? Not me. My time is valuable.
                                                                                                                        Barbara Kyle

Fortunately, I truly appreciated her presentation. I learned from her. I enjoyed her straight forward approach. She didn't sugar-coat the writing process, but at the same time, she wasn't
derogatory
. She understood that each manuscript was someone's baby. A baby that had consumed large portions of the writer's life. I got the impression that even if the
plot
had holes large enough to drive a Hummer through,
                       Hummer                                                                                           Plot Hole

she possessed the ability to let the author know what needed to be done without wrecking their self-esteem or desire to write another word. That's a pretty fine line. Somehow, she managed to convey that in seven minutes. Can you imagine what she could do in an hour? If I'm wrong, then someone needs to let me know.

                                   Grand Prize: A Full Manuscript Evaluation
                                   NANCY RAVEN SMITH for Land Sharks 

                                   2nd Prize: A 50-page Evaluation
                                   MATTHEW PHILLIPS for Warrior Son
                                   3rd Prize: A 25-page Evaluation
                                   MAUREEN L. BONATCH for See No Evil
Unfortunately none of these three was me. While I didn't win, I still feel that it was worth the effort of entering (she made it very easy). I also feel as if I've made another valuable and accessible contact in the writing world.

I can't wait to see the final product of these manuscript evaluations. Can you say Best Seller?

The Best Part of This Week?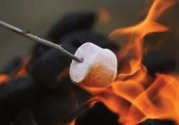 Roasting marshmallows at the park with my family.
One of my short stories. "Kingdom of One" will be published in the October issue (#28) of The Caribbean Writer.
The Caribbean Writer (TCW
)--The Literary Gem of the Caribbean-- is an international, refereed, literary journal with a Caribbean focus, founded in 1986 and published annually by the University of the Virgin Islands.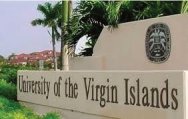 The 2014 edition of The Caribbean Writer, Volume 28, highlights Time, Place, and Memories, so "Kingdom of One" was a good fit.
I hope everyone who reads it will enjoy or at least, appreciate the story. Like most of my work, it's dark and leaves the reader questioning the distinction between right and wrong.

I can't wait to see what it look like in print! You can order a copy of Issue #28
here
. I hope that any and every one who reads it will send me some feedback. I would really like to hear your thoughts on it.
As an unexpected bonus, its publication in the journal puts me in the running for a literary award. It will be a year before the 2014 award winners are announced, but wouldn't it be great to get an award from a university located on one of my favorite islands?


Who wouldn't want to be here? I have fond memories of vacationing in St. Croix with my son when he was a child. We had such adventures there!
My next topic has to do with critiques. I take part in several critique groups and at times, I've walked away from them feeling as if I'm not getting serious feedback. Other times, I've come away feeling guilty that I've perhaps been too harsh with my comments.

Without construction, honest criticism, I don't see how my writing can get any better. How will I improve? Maybe, others aren't at the critiques to improve, but rather to have their works lauded. If that's the case, it's a game I don't play well.  I'm honest. Brutally honest. If that means saying, this piece needs a lot of work and here are some examples of what is wrong and some suggestions on how to make it better, then that's what I say.
Fortunately, I'm not the only one who believes this kind of honesty is the best policy. A writer whose work I admire and whose critiques I take to heart,
Harve
y Stanbrough
, has generously allowed me to lift a paragraph from one of his blog posts. Here goes:
Social Graces — Yeah, well, okay, I just don't have 'em, I guess. I keep getting emails telling me I should be more gentle with my criticism when other writers ask me to critique their work. Sorry, but I'm just not that guy. When someone tells you only what you want to hear, maybe on the surface it makes you feel good but you learn NOTHING. What's worse, you never know whether that person is telling you the truth about anything. What you get from me — but only if you ask — is the plain, unvarnished truth, good or bad. When I tell you something could be better, I'll try to explain how to fix it. Maybe best of all, when I pay your work a compliment, you'll know I mean it. The professional (or the aspirant who will become a professional) gladly suffers criticism in order to grow in the craft. The aspirant who would rather hear unearned praise than be afforded an opportunity to grow will never be a professional. It really is as simple as that.
On a personal note, I got to spend some time in Mexico this summer. I always have a great time when I'm there and this time was no exception. I got to experience my first deep sea fishing trip and came home a winner as you can see below.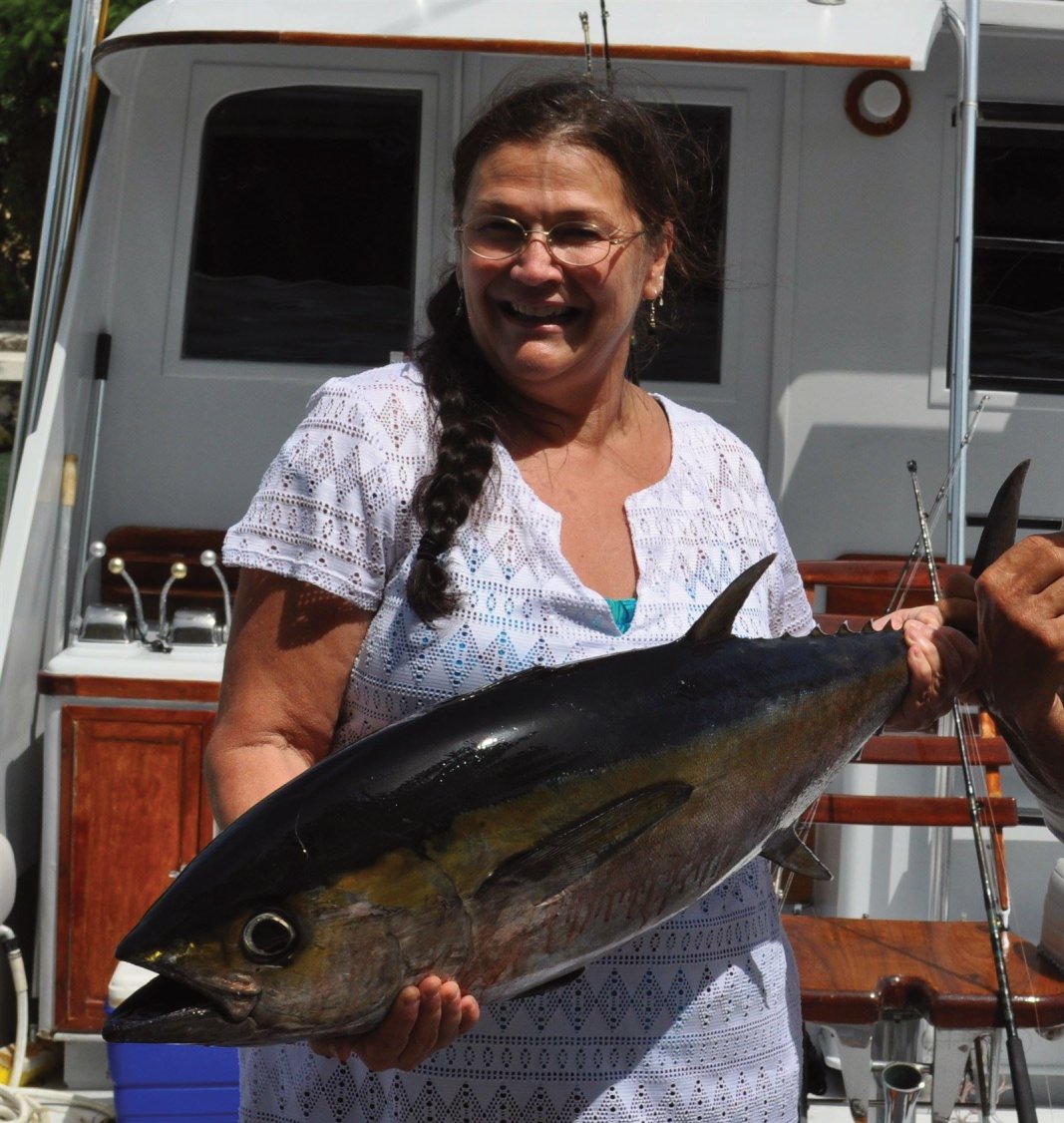 My catch-of-the-day was a 25 pound black fin tuna! Not bad for my first time.

Mundo cut it into steaks.                         The Chef cooked it for me!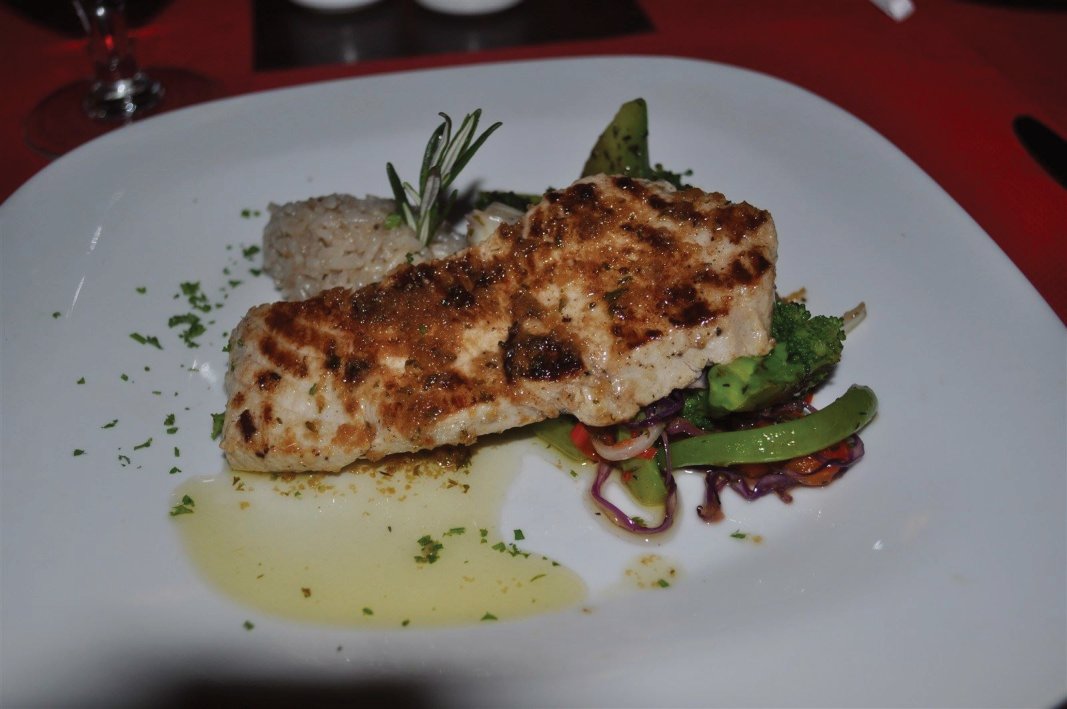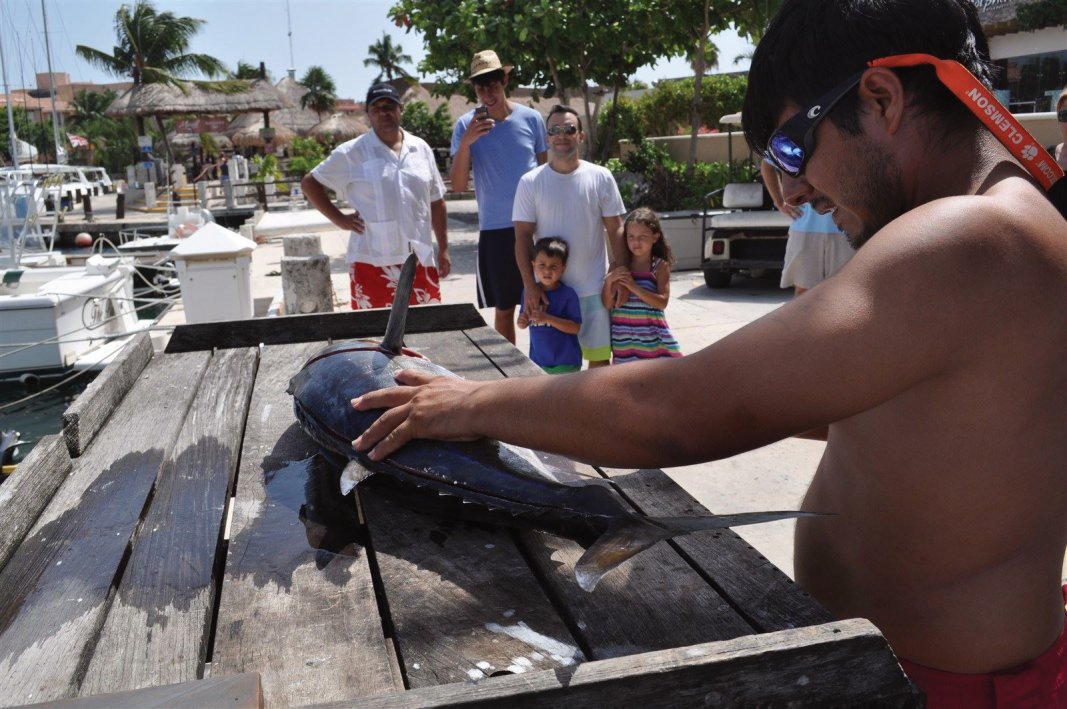 I also got the opportunity to swim with the dolphins. It's something that's been on my bucket list for several years, but just couldn't seem to make it work until now.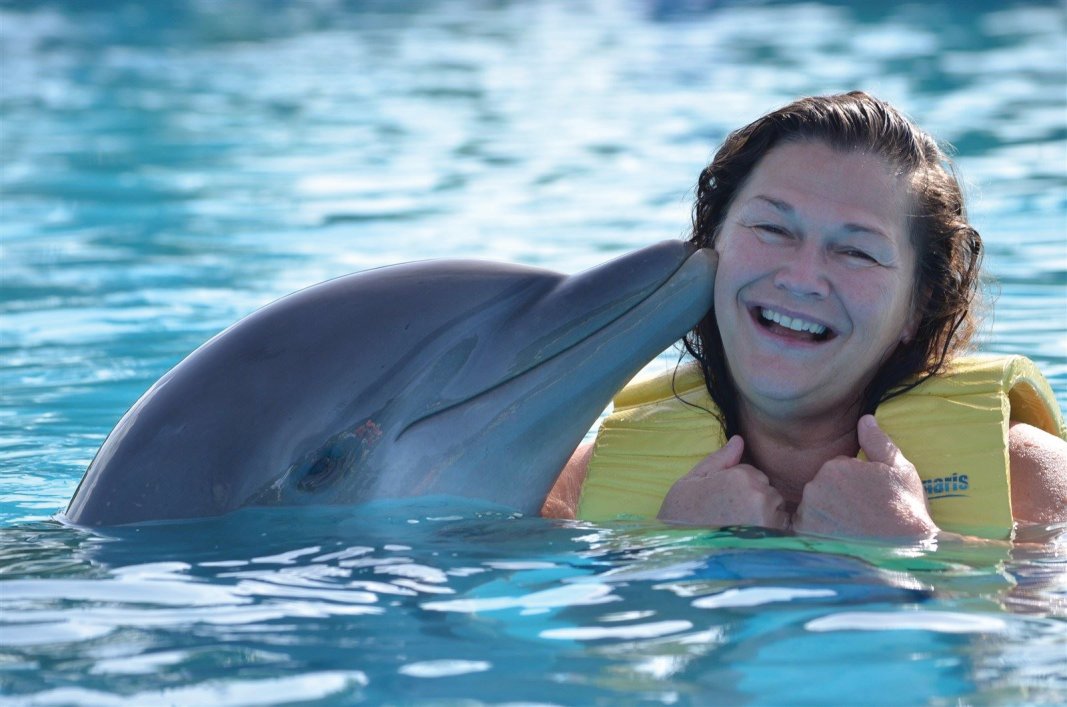 Me and Nautica. 
I strongly encourage you to swim with a dolphin if you ever get the chance. It was AMAZING!

On a final note, I'm off to see Gone Girl with my daughter. We've both read the book and are curious as to how well the movie is done.

This is my reading list from 2013. I didn't count short stories unless I read the entire anthology. I also did not include WIPs from my writer's groups nor the manuscripts that I read for a small publishing company. Last of all, I didn't include a great many e-books because I lost track of them.

You'll notice that if I like an author I tended to read several works by that author. I also discovered three new authors (new to me) in 2013. One is
Lesann Berry
. Another is
Danny King
. The last author which I discovered just before Christmas is
Robin Sloan
. I recommend all three for very different reasons.
I also revisited some classics such as The Great Gatsby and Fahrenheit 451.
What did you read in 2013?

2013 Reading List 
1. A Cure for Dreams by Kaye Gibbons

2. Divining Women by Kaye Gibbons

3. The Unstrung Harp by Edward Gorey

4. Sights Unseen by Kaye Gibbons

5.  A Funny Thing Happened on the Way to the Future… by Michael J. Fox

6.  Flight to Avoid by Larry Long
7.  Minority Report by Philip K. Dick

8.  The Stranger and Other Stories by Glen Robinson

9.  Little Bee by Chris Cleave

10. Wild Child by T.C. Boyle

11.  Eden by Olympia Vernon

12.  The Creator's Map by Emilio Calderón

13.  The Illustrated Man by Ray Bradbury

14.  Green Lake by S.K. Epperson

15.  Toy Cemetery by William W. Johnstone

16.  German for Travelers: A Novel in 95 Lessons by Norah Labiner 17.  Kinderlager: An Oral History of Young Holocaust Survivors by Milton J. Nieuwsma

18.  The Shoemaker's Wife by Adriana Trigiani

19. The Psychopath Test by Jon Ronson

20. Alternate Realities by Lesann Berry

21. Passing Judgment by Lesann Berry

22. The Vitae by Lesann Berry

23. The Henchman's Book Club by Danny King

24. On The Pulse of Morning by Maya Angelou

25. Drowning Ruth by Christina Schwarz

26. The Everafter by Amy Huntley

27. The Map of True Places by Brunonia Barry

28. Haunted Tales of the Grotesque by Joyce Carol Oates

29. The Box by Gunter Grass

30. The Book of Lies by Brad Meltzer

31. The Heroines by Eileen Favorite
32. The Coffins of Little Hope by Timothy Schaffert

33. The Great Gatsby by F. Scott Fitzgerald

34. And the Mountains Echoed by Khaled Hosseini

35. The Man in the Picture by Susan Hill

36.  Mr. Penumbra's 24-Hour Bookstore by Robin Sloan

37.  Ernest Hemingway on Writing Edited by Larry W. Phillips

38.  Dangerous Alterations by Elizabeth Lynn Casey          
Below you'll find the review I posted on both
Goodreads
and
Amazon
for Mr. Penumbra's 24-Hour Bookstore.
Love, love, LOVE this book! I've
tweeted
, Facebooked, emailed,
blogged
, and reviewed this book. If I do anything more, author
Robin Sloan
is going to have to put me on the payroll!
I rarely get this excited about a book, but Mr. Penumbra's really resonated with the bibliophile in me. This debut novel abounds with quirky, intelligent characters on a quest. I truly adored Ms. Lapin! How could I not? She is me and I am her.
Rarely do technology and literature met and mesh. Just think about
the ongoing debate over e-books
. However, if technology and literature had a love child, this would be it. Even the cover glows in the dark!
From first to final page, the reader becomes part of a journey that he/she may not always understand (I'm not that technologically advanced.), but is always willing to follow. There are parts that are more bookish and in those sections, I felt like I was leading, guiding the others along the way. From Google headquarters to age-old libraries, Sloan blends the old with the new, and makes it work.
The truth he reveals/exposes is one you may have heard and forgotten. If it's your first time to see it, then enjoy and drink deeply of it.
I HIGHLY recommend this book to anyone who loves books, reading, technology, architecture, mystery, secret societies, libraries, independent book stores, gaming, and magic realism. Did I leave anyone out? In other words, this book is for everyone.
Buy it, read it, enjoy it, sleep with it under your pillow to inspire good dreams.

I love when I get the opportunity to discover new talent. Okay, maybe I didn't discover them, but I did just recently find them.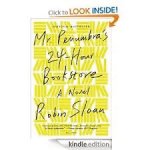 Mr. Penumbra's is a book lover's dream, a bibliophile's paradise. It references other books, drops hints and clues to an even greater book loving group while incorporating quirky characters (I
am
Ms. Lapin.), the Google campus, art, bookstores, and a quest. How can anything get any better than that? Don't just take my word for it, check out the
reviews and comments on Good Reads
. The book also glows in the dark! There's
nothing
I don't like about this book!
I would highly recommend this book to anyone who loves books or loves reading books (and yes, there is a difference).

I personally love books on so many levels. From reading to the way they are made, the quality of paper, the illustrations, type setting, the endpapers, and so much more.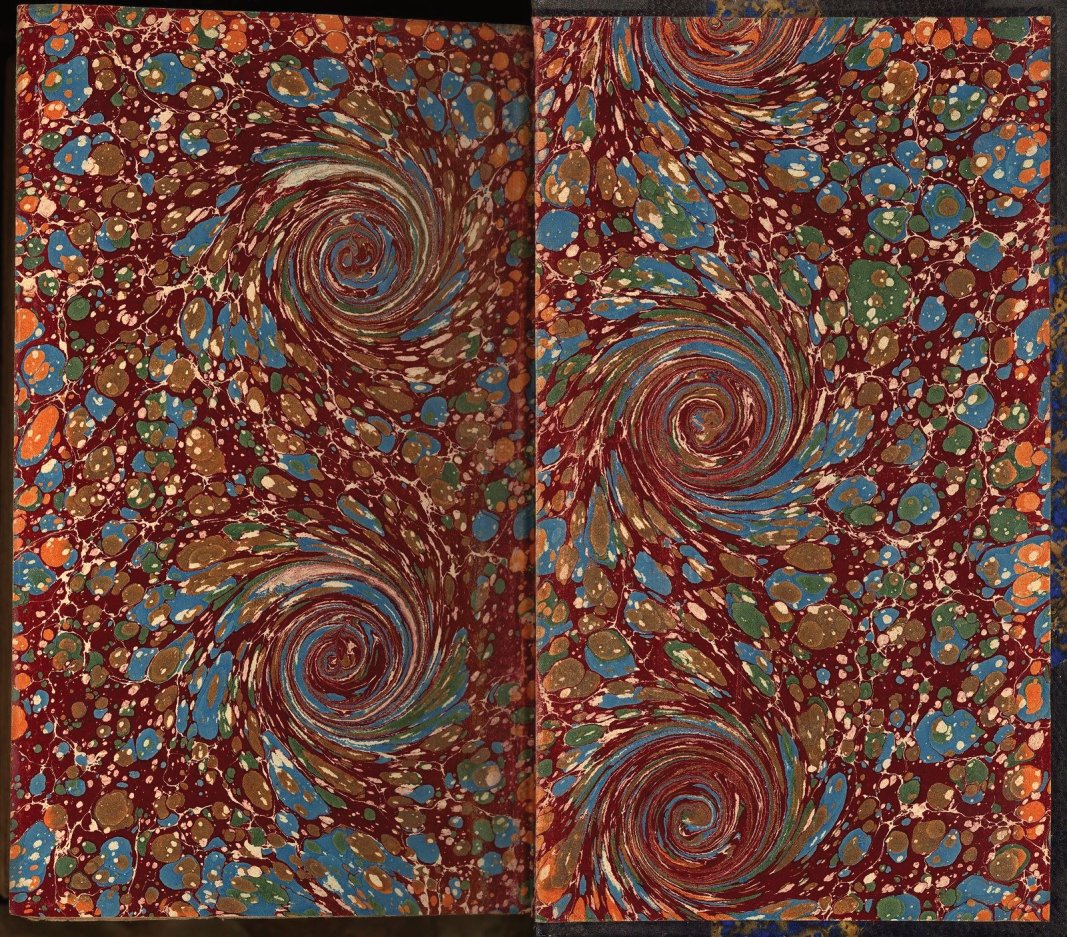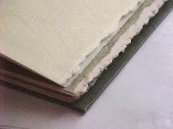 orgasmic--almost!

























I love to hold a used, but well-loved book in my hands and imagine all the other hands who've held it before me, all the other eyes that have read the words, the fingers that have traced a particularly intriguing line. A book with a well-broken in spine shows the love given it when it was first purchased. A book losing its pages shows me that it wasn't taken care of properly by someone who either didn't know or (dare I think it?) didn't care.




What was your favorite book of 2013?





P.S. I have another previously undiscovered talent that I hope to bring to you in 2014. This one is totally my discovery, and doesn't have to do with books, but will captivate and fascinate you in addition to leaving you in awe of his talent.




Torture, isn't it?


































I follow

Nathan Bransford's blog

and have for several years. He's an ex literary agent turned author, and all around informative guy with a huge and active following.




Over the years, he has ranted and raved over his favorite book,

The Great Gatsby

. He, on occasion, includes quotes from the book which have never impressed me, and I didn't quite understand the appeal. I figured it was just a case of personal taste.




Last week, I picked up a copy of

Gatsby

at

Goodwill

(one of my all-time favorite bookstores). At fifty cents, I didn't think I could go wrong even if I hated it and ended up donating it back.




I started reading it the same evening and much to my surprise I loved it! I didn't put it down until the wee hours of the morning when I finished!




I want to apologize to Nathan for doubting his taste. It's a great story, beautifully written, with layer upon layer of social commentary and observations of human nature. It's a love story, a story of obsession, gain, and loss, and ultimately, what is truly important in life.





Below is my apology to Nathan which I sent to his blog.





Dear Nathan,




I want to formally apologize to you for ever doubting your taste in books.




I've followed your blog for years and have always questioned your belief that The Great Gatsby is a fantastic novel. Even when I read the various Gatsby quotes you've posted, I was unmoved.




I recently picked up a copy, and I must admit that I've been wrong. While I won't say that it's my favorite book, it is in the top 10. I read it through in one night, unable to put it down.




I'm also posting a link to this apology on my website so my followers can see me eat humble pie.




Sincerely and apologetically,

Tammy Setzer Denton




I think it's important to admit when you're wrong, and in this case, I certainly was. The takeaway from this is not to limit yourself with

preconceived notions

. I missed out for years because I was wrong. Don't let the same happen to you, and guess what? It doesn't just apply to books. Now, I have to re-evaluate all the things I've avoided over the years for a variety of reasons. It may be just the day/week/month/year to give them a try!




Let me know what you've been avoiding.














0

/