Shopping Cart
Your Cart is Empty
There was an error with PayPal
Click here to try again
Thank you for your business!
You should be receiving an order confirmation from Paypal shortly.
Exit Shopping Cart
I follow
Nathan Bransford's blog
and have for several years. He's an ex literary agent turned author, and all around informative guy with a huge and active following.
Over the years, he has ranted and raved over his favorite book,
The Great Gatsby
. He, on occasion, includes quotes from the book which have never impressed me, and I didn't quite understand the appeal. I figured it was just a case of personal taste.
Last week, I picked up a copy of
Gatsby
at
Goodwill
(one of my all-time favorite bookstores). At fifty cents, I didn't think I could go wrong even if I hated it and ended up donating it back.
I started reading it the same evening and much to my surprise I loved it! I didn't put it down until the wee hours of the morning when I finished!
I want to apologize to Nathan for doubting his taste. It's a great story, beautifully written, with layer upon layer of social commentary and observations of human nature. It's a love story, a story of obsession, gain, and loss, and ultimately, what is truly important in life.

Below is my apology to Nathan which I sent to his blog.

Dear Nathan,
I want to formally apologize to you for ever doubting your taste in books.
I've followed your blog for years and have always questioned your belief that The Great Gatsby is a fantastic novel. Even when I read the various Gatsby quotes you've posted, I was unmoved.
I recently picked up a copy, and I must admit that I've been wrong. While I won't say that it's my favorite book, it is in the top 10. I read it through in one night, unable to put it down.
I'm also posting a link to this apology on my website so my followers can see me eat humble pie.
Sincerely and apologetically,
Tammy Setzer Denton
I think it's important to admit when you're wrong, and in this case, I certainly was. The takeaway from this is not to limit yourself with
preconceived notions
. I missed out for years because I was wrong. Don't let the same happen to you, and guess what? It doesn't just apply to books. Now, I have to re-evaluate all the things I've avoided over the years for a variety of reasons. It may be just the day/week/month/year to give them a try!
Let me know what you've been avoiding.

It's been a crazy, hectic, chaotic last four months, but it's finally starting to slow down. My son has regained the feeling in his nearly severed fingers, my daughter is married, a brother has recovered from open heart surgery, a brother-in-law is learning to carry on with a few less toes than before, and I'm enjoying my new teaching position.

With a little less on the horizon in regard to family events (although the majority of recent ones were not planned), I hope to spend more time on writing. In fact, I  wrote today! Six pages of a short story that may or may not even have a purpose other than to make me feel better about getting some creative writing done.

I've been doing a lot of writing over the last three or four months, but none of it has been creative. Between writing tests, creating activities, freelance jobs, reports, query letters, and synopses, I have a high word count, but none of it came from the heart (except for maybe creating learning activities-I did enjoy that!)
Last week, I sent out three query letters, researched the 2014 Missouri Writer's Conference which I plan to attend, and received notice that I had been shortlisted for the 2013 Small Axe Literary Competition. While I didn't win, I was in the running for a while. I consider it quite an honor to be in consideration. It's also a sign that my writing is getting better.
Another sign of improvement is that I was going through some old flash drives and found a few short story starts that sputters to a stop for one reason or another. Many of them, I didn't even remember. Yet, one stood apart from the others. In fact, I admired it so much that I figured I must have copied it from somewhere as a source of inspiration. The choice of wording was spot on, the verbs powerful, and the promise of an intriguing story lay in a few short paragraphs. Impressive. In fact, so impressive that I was certain it came from someone else!
In an effort not to plagiarize and a desire to find out more of the story behind this sampling of paragraphs, I googled it. Nothing. I binged it. Still nothing. I tried a few other search engines which returned zero results before it finally hit me. I did write these paragraphs. I did this.
I always thought it was better to impress someone else (preferably an agent or publisher) with my writing skills, but I have to say I think I might like impressing myself even better. Of course impressing myself doesn't mean I'm any closer to being traditionally published than I was a year or two or three ago, but I do think it means that I won't be ashamed of my work when publication does occur.
In the meantime, I'll keep plugging away, learning more about the craft, writing daily, and submitting.  You do the same.

Here's a few links to check out:
And last, but not least, one photo of the bride. You can forgive me later.
;

I find it difficult to juggle my freelance writing, creative writing, and my teaching job yet I can't imagine giving up any of them. Neither can I imagine giving up time with my children or grandchildren. As a result, there are weeks when nothing gets done or some things get done, but not very well.

I realized today as I was driving down the road teaching my grandson how to do addition while mentally rehashing a To Do List that never gets done that my thoughts are scattered and I've not be able to focus on anything long enough or well enough to do it correctly or to actually be in the moment.

So, as of today, I've decided to stop. To stop juggling. There is no way I can keep all those balls in the air at the same time. I don't want to give any of them up, but I've come to the conclusion that I don't have to do more than one of them at a time. This afternoon I did just that.

This afternoon, I played with my grandson without stopping to check my email every twenty minutes. We played without composing an article in my mind. He loved the attention, and although I struggled a bit to stay on track, I felt better afterward.

Later, I headed to the public library where I could write articles without the distraction of other people, music or the internet. Sure, I could have gotten the wireless password, but I didn't for three hours--not until I absolutely needed it. The result was nearly six articles written.

Finally, I headed back for a family gathering where I left my computer in the car, and let the battery in my cell phone die. Anyone who needed to talk to me was already there.

Tomorrow, my intent is to focus on painting a room in my house. Perhaps while waiting for the first coat of paint to dry, I will work on more freelance articles, but with a timer set to limit the minutes I spend away from the major task of the day. Working under a time constriction helps me to focus. That and turning off the TV, Facebook, and email.

It seems that items are getting checked off the To Do List faster so I'll give it another day or two.

Do you believe that multitasking means getting more done in less time or do you believe it decreases the quality of work involved in each task?
Last night, I finished my freelance articles for June with three hours to spare. I wrote 10,000 words for other people and only 350 words for me.  However, they were 350 words of pure pleasure, and freelancing pays the bills so I can afford to write.
I will continue to use the
Pomodoro Technique
which I wrote about in my last post. Setting aside a specific amount of time and writing against the clock/alarm/timer seems to work for me.  The hardest part was remembering where I had left off in my second novel,
Spared Parts
. I will be rereading what I have and checking my notes to refresh my memory. Another bonus is that my China connection is back in the US so I can pick her brain.
On a completely unrelated note, I'm putting my house up for sale and will hopefully move into a condo no later than early fall. It's an emotional roller coaster as I've lived in my home for 28 years. I love it, my neighbors, and my neighborhood, but the outside maintenance is killing me and stealing my creative time.
Moving will be another short-term factor that will take away from my writing, but it will not last forever (although I'm sure it will seem that way).  Anyone with moving tips, send them my way. I think I've forgotten all that I knew about the process.
I would also like to encourage readers to check out
Alternate Endings
by
Lesann Berry
. If you're into sci-fi and like the style of Ray Bradbury, many of her short stories in this anthology really reminded me of his work. It's available at
Amazon
.
P.S. I have no idea why some words are highlighted and underlined in red. It's a glitch.

I've been staying so busy with freelancing that I've not had time to do much fiction writing for myself. How will I ever finish that first draft of my second novel,
Spared Parts
?
Today, I tried a technique called the
Pomodoro Technique
. I know it sounds like I'm making spaghetti sauce, but it's for writing, and guess what? It worked!
I had to do this while babysitting four grandchildren, ages 14, 10, 4, and 10 months. The baby was asleep, but the other three were wide awake, bouncing off the walls like pinballs,  and tormenting one another. I set the timer for 25 minutes and hoped that SpongeBob would hold their attention. It did--sort of, and I was able to work--sort of. Not an ideal situation, but a person has to work with what she has.
The startling thing was that I couldn't even remember where I was in
Spared Parts.
I picked a random starting point and worked on it for 25 minutes. After a rocky start, the words started flowing. Nothing masterful, but words on paper which is much more than I've been able to do in months. Despite a couple of interruptions, I was able to write a page and a half.
A page and a half in 25 minutes isn't much, but it's 100% more than I've done in months. I think with practice the
Pomodoro Technique
might do the trick. I'm setting my timer for 25 minutes tomorrow as well. I'm not babysitting, but will have my freelance writing to contend with. Setting aside 25 minutes a day for pure creativity is something I think I can do.
I'll keep you posted.
Event for
June 04, 2013    12:18AM
June 23, 2013    11:59PM
Global
Lesann's book, ALTERNATE ENDINGS, is featured at Story Cartel this month. You can download this book for FREE. Read this collection of speculative fiction short stories in exchange for an honest review. Available in multiple formats-so tell a friend and check out some alternative history!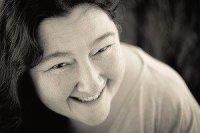 Also check out

It will be weird. You've been warned.

I'm hoping my readers will hang in there while I attempt to get my computer problems under control. I currently have two laptops and one desktop computer of which zero work correctly.
I can receive emails on one, but can't send them out. I can write on one, but can't save it.  I can write and save on one, but can't use the internet.  I've ordered an external hard drive to back everything up and get at least one functioning rather than breaking down and buying a new one. Fortunately, my future son-in-law works with computers and has promised to help. I knew my daughter picked a good one!
In other news, I just sent out another query on my finished novel, Man of the House. Wish me luck! I've also applied for a small grant and should be hearing either "yay" or "nay" from them in the next week or two at the most.  In addition, I've been working at my freelance writing career bringing in a little (but very appreciated) cash. Afterall, I may need to buy a new computer soon.
On a more personal note, I watched the season finale of Once Upon a Time, and will sadly miss all the characters for the next several months. I have developed quite a fancy for Robert Carlyle who plays Mr. Gold/Rumplestiltskin. My friends think it's creepy that I find him attractive even as Rumple, but like Belle, I can see his inner goodness.
So, dear readers, please bear with me while I get my computer repaired and can communicate with you on a more regular basis. Until then, I'm still writing--the old fashion way with paper and pencil. Guess what? It still works!
Barbara Poelle
with the
Irene Goodman Agency
did a guest column at
Writer's Digest
on April 4, 2013.
The column titled:
is possibly the funniest agent interview ever.  I've re-posted a portion of the column, and you can read the entire article
here
.
Once you've read all of it, you can check out my comments
here
.
Trust me, you're going to love this.

Dear Agent:  What do you really think of speed-pitching events at conferences? Do you secretly hate them? And how many of your new authors do you find at writing conferences, versus the slush pile, versus other methods?



Well, let's see. Here are some things that have happened to me at speed-dating-style pitch sessions:
• After I said I would not be interested in looking at a man's poetry collection, he said he would kill himself—and the police had to be called.
•  An octogenarian and his wife pitched his mystery and she mouthed his memorized pitch next to him the whole time he talked, and then clapped and cried when he was done—and I had to sit there knowing from the start that a 42,000-word World War II mystery (which is far too short to be viable, for starters) was something I was for sure about to say no to. To this octogenarian's life dream. In front of his lifelong soul mate. Thank goodness the bar was within sprinting distance.
• A woman sat down across from me and opened with, "Jesus already told me you would be my agent, so I'm not nervous at all." I said, "That's weird, when we had coffee the other day, he didn't mention you." And then I chuckled. She did not. And then my bladder loosened a bit in fear.
In the end, I very much like talking to authors at conferences, but I wouldn't buy a car from a guy who just tells me about it; I need to see how she rides. So these days, when I'm invited to participate in pitch sessions at writing events I attend, I decline, but instead offer to take a look, in advance, at 10 pages of the manuscript from each author who wished to pitch me, and to leave a detailed critique for each one at the registration desk. I realize not every agent (maybe not any other agent) favors this approach, but in my case, I feel that this is more helpful for the writers, and better suited for my evaluation style, too. If I want to meet with someone, I leave a note and we connect.

Other than that, I am totally fine with someone coming up to me anywhere, anytime, and telling me about his book, but not in organized pitch sessions. It's just too much pressure on the authors. And my bladder.
Oh: And as for my own stats, before adopting this policy, I signed five clients (and sold four of their books to publishers) in five years' worth of pitch sessions. So, while connecting at those events does happen, that's not a huge percentage of my list. Again, that's not the case for every agent, but for me, the majority of my clients still find me through the regular query inbox.
Author Media
is a website that I highly recommend for anyone in the writing business.
It's run by Thomas Umstattd who is a veritable font of information.
Thomas Umstattd is the CEO of Castle Media Group the parent company of Author Media. You can follow him on Twitter
@ThomasUmstattd
. He loves helping people use technology to change the world.
Sign up for his newsletter. I always find at least one helpful hint or tip in each one.

Just a quick note. I found a site run by
Cascade Writers
that explains a great critique method to use in your writing groups.
Starting a writers group is easy:
1) Find a group of people who want to improve their writing.
2) Set up a time and place to meet.
3) Then what...?
I would recommend using this technique to start the critiques.

Once you've established a routine and these guidelines, you can tweak them to better fit your group.
I really like the way Cascade Writers leads us step-by-step through the Milford Style. They not only tell you how to give a good critique, but also how to accept one without falling to pieces. And, Bonus! After giving and receiving all this good information, they also tell you what to do with it once the feedback soaks in.
/