Shopping Cart
Your Cart is Empty
There was an error with PayPal
Click here to try again
Thank you for your business!
You should be receiving an order confirmation from Paypal shortly.
Exit Shopping Cart
My writing took a serious hit during the last half of 2015. It wasn't pretty. The flashdrive on which I kept my creative writing crapped out on me. At first, I wasn't even all that concerned since I had been diligently backing up my computer. HOWEVER, I was living in a fool's paradise. While I was backing up everything on the laptop, my flashdrive with over five years of creative writing was not included as part of the laptop even when it was plugged in.
Who knew?
Apparently, everyone but me. When I bemoaned my loss, I found little sympathy among the more technologically advanced.

I tried several data recovery programs and took the flashdrive to various local computer stores. Nothing.
I finally decided to ship the flashdrive to a place in Florida which advertised recovery for about $100. I could afford that. It wasn't until a few days later, the Florida recovery team emailed me with the bad news that my flashdrive was a "more complicated" model called a monolith. To recover data from this type of flashdrive would set me back $500 with no guarantee as to how much or how little they could find. Either way, the price was $500--a sum I couldn't afford. I asked that it be shipped back and it now sits in a drawer that I don't like to look at.
Reeling from the loss of my "babies" (yes, I labored to create each short story, novella, and novel), I couldn't write. I fixated on what I lost even though I couldn't remember everything that was on the drive, even though I found copies of some of my works. Until I had thoroughly mourned their loss, I couldn't put pen to paper or fingers to keyboard.
Instead, I read. I read books by authors who hadn't lost their flashdrives or at least knew enough to back them up or put them in a cloud. I read good fiction, bad fiction, and dare I say it? Romances.
Here's my 2015 Reading List:
2015 Reading List
1.      The Ocean at the End of the Lane by Neil Gaiman
2.      The Book of Human Skin by Michelle Lovric
3.      First Person Plural: My Life as a Multiple by Cameron West, PhD
4.      The Winter People by Jennifer McMahon
5.      The Accidental Santera by Irete Lazo
6.      Rant by Chuck Palahniuk
7.      Doctor Olaf Van Schuler's Brain by Kirsten Menger-Anderson
8.      Women and Ghosts by Alison Lurie
9.      The Widow's Walk by Robert Barclay
10.    Chasing Rumi by Roger Houseden
11.    The Short Second Life of Bree Tanner by Stephanie Meyer
12.    The Robe of Skulls by Vivian French
13.    Invisible Boy by Cornelia Read
14.    The Bone Church by Victoria Dougherty
15.    Flirt by Laurell K. Hamilton
16.    Cane River by Lalita Tademy
17.    Famous Writers School by Steven Carter
18.    In the Woods by Tana French
19.    Me, Dead Dad, & Alcatraz by Chris Lynch
20.   The Junk-Drawer Corner-Store Front-PorchBlues by John R. Powers
21.    Going Away Shoes by Jill McCorkle
22.    Incantation by Alice Hoffman
23.    The Foretelling by Alice Hoffman
24.    A Shortcut In Time by Charles Dickinson
25.    Temptation by Jude Deveraux
26.    Daughter of Smoke and Bone by Laini Taylor
27.    Darkness Becomes Her by Kelly Keaton
28.    High Tide by Jude Deveraux
29.    Hope: A Tragedy by Shalom Auslander
30.    The Mystic Arts of Erasing All Signs of Death by Charlie Houston
31.    The Right Hand of Evil by John Saul
32.    Travels in the Scriptorium by Paul Auster
33.    The Twelve Terrors of Christmas by John Updike
34.    Gossamer by Lois Lowry
35.    These Is My Words by Nancy E. Turner
36.    Black Magic Sanction by Kim Harrison
37.    White Witch, Black Curse by Kim Harrison
38.    The Gift of Years: Growing Older Gracefully by Sister Joan Chittister
I found some new authors (to me) and re-read some of my favorites. I mourned for my lost works, and slowly healed.
Today, I wrote about 3,000 words on a story that didn't exist even in my mind until a few weeks ago. It felt good to write again. Perhaps, someday when I have an extra $500 laying around, I'll pay to get the data off that flashdrive, but until then I'll have to content myself with producing new and hopefully, better works.

Who knows? Maybe a fresh start is exactly what I needed.

Below you'll find the review I posted on both
Goodreads
and
Amazon
for Mr. Penumbra's 24-Hour Bookstore.
Love, love, LOVE this book! I've
tweeted
, Facebooked, emailed,
blogged
, and reviewed this book. If I do anything more, author
Robin Sloan
is going to have to put me on the payroll!
I rarely get this excited about a book, but Mr. Penumbra's really resonated with the bibliophile in me. This debut novel abounds with quirky, intelligent characters on a quest. I truly adored Ms. Lapin! How could I not? She is me and I am her.
Rarely do technology and literature met and mesh. Just think about
the ongoing debate over e-books
. However, if technology and literature had a love child, this would be it. Even the cover glows in the dark!
From first to final page, the reader becomes part of a journey that he/she may not always understand (I'm not that technologically advanced.), but is always willing to follow. There are parts that are more bookish and in those sections, I felt like I was leading, guiding the others along the way. From Google headquarters to age-old libraries, Sloan blends the old with the new, and makes it work.
The truth he reveals/exposes is one you may have heard and forgotten. If it's your first time to see it, then enjoy and drink deeply of it.
I HIGHLY recommend this book to anyone who loves books, reading, technology, architecture, mystery, secret societies, libraries, independent book stores, gaming, and magic realism. Did I leave anyone out? In other words, this book is for everyone.
Buy it, read it, enjoy it, sleep with it under your pillow to inspire good dreams.

Some of you may have noticed an ivy-like vine decorating my home page. It's also on my business cards, letterhead, and most anything related to my writing. Ivy—it's not just pretty, it's a tough plant. Have you ever tried to kill ivy? I have. I failed repeatedly.

Years ago, I planted ivy on the side of my brick house. I was in love with the idea of an ivy-covered castle. In my case, the castle was a small brick ranch, but still I loved the idea of it, the romance of it.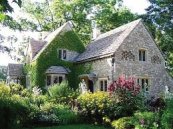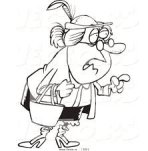 My next door neighbor, a woman wise beyond her years (and she had many) said, "You're going to regret that."
Of course, I blew off her advice. I was young—er and thought she was speaking out of dementia. (Oh, to be that young and convinced that I knew everything.)
I ignored her words, planted, watered and nurtured the ivy sprigs until they were growing well and then, left them to do what they do best—grow.
Did they ever!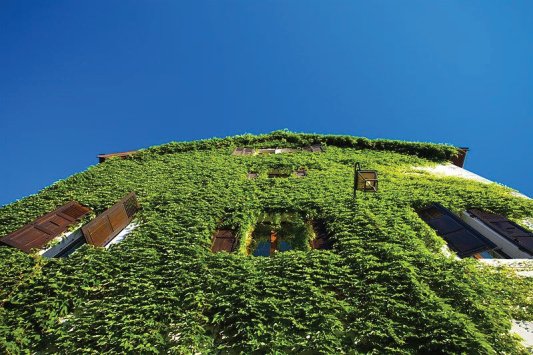 Within two years, it had grown up the side of the house, reached the gable and was heading for the roof line and shingles. Suckers attached the vine to the brick and mortar, firmly anchoring it while tendrils crept beneath the siding on the gable and entered the attic. Other tendrils search for the smallest of openings around the basement windows trying to find a way inside.

From that point on, I trimmed the ivy, pruned it, cut it, chopped it, all in an effort to get it under control and keep it that way. No matter how much I cut, it always grew back with a vengeance. Annual cutting turned into twice a year, then more and more often.  

My neighbor never once said I told you so, but every time I started trimming, she would appear on her porch swing with an amused smile on her face. While I sweated and worked and cursed, she swung and smiled and sipped iced tea. I guess I deserved it.

<-- Imagine this is ivy.    
Or perhaps, this -->
When I realized the ivy was damaging the brick and mortar, I committed an act of vegetational homicide. I ripped every vine from the wall, and cut them back to two inch stumps in the ground.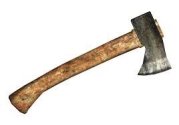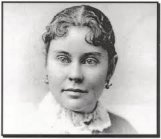 Next came a hatchet job to rival
Lizzie Borden's
. I literally shredded each small stump with the hatchet until only a fibrous mass remained. Finally, I poured weed killer over what was left in hopes that it would reach those determined roots.
That was fifteen years ago. I don't have an ivy-covered wall any more, but every spring a small, but determined vine will appear and reach for that wall. I maintain a vigilant eye for it and get out the hatchet as soon as it appears. My neighbor has long since passed away, but I swear I can hear her laughing at me each spring.

My writing is a lot like that ivy. Determined, with a will to live. Fortunately, it's not destructive and instead of a hatchet, my weapon of choice is my computer. I don't kill my writing "ivy", but over the years I've trained it to climb a trellis and follow a pattern of my choosing instead of running wild all over the page. Instead of a hatchet, I clean my writing "ivy" with careful editing and a critical eye toward spell check.

The result? My writing blog complete with ivy logo. Now that you know the story behind the ivy leaves you find on my website, you'll never look at an ivy leaf the same again, will you?
Last night, I finished my freelance articles for June with three hours to spare. I wrote 10,000 words for other people and only 350 words for me.  However, they were 350 words of pure pleasure, and freelancing pays the bills so I can afford to write.
I will continue to use the
Pomodoro Technique
which I wrote about in my last post. Setting aside a specific amount of time and writing against the clock/alarm/timer seems to work for me.  The hardest part was remembering where I had left off in my second novel,
Spared Parts
. I will be rereading what I have and checking my notes to refresh my memory. Another bonus is that my China connection is back in the US so I can pick her brain.
On a completely unrelated note, I'm putting my house up for sale and will hopefully move into a condo no later than early fall. It's an emotional roller coaster as I've lived in my home for 28 years. I love it, my neighbors, and my neighborhood, but the outside maintenance is killing me and stealing my creative time.
Moving will be another short-term factor that will take away from my writing, but it will not last forever (although I'm sure it will seem that way).  Anyone with moving tips, send them my way. I think I've forgotten all that I knew about the process.
I would also like to encourage readers to check out
Alternate Endings
by
Lesann Berry
. If you're into sci-fi and like the style of Ray Bradbury, many of her short stories in this anthology really reminded me of his work. It's available at
Amazon
.
P.S. I have no idea why some words are highlighted and underlined in red. It's a glitch.

Event for
June 04, 2013    12:18AM
June 23, 2013    11:59PM
Global
Lesann's book, ALTERNATE ENDINGS, is featured at Story Cartel this month. You can download this book for FREE. Read this collection of speculative fiction short stories in exchange for an honest review. Available in multiple formats-so tell a friend and check out some alternative history!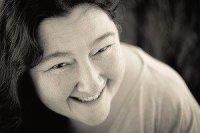 Also check out





It will be weird. You've been warned.











I've been doing a lot of reading via the freebies at

BookBub

. On a rare occasion  I'll purchase one, but it has to have both a good cover and a great pitch. 




Unfortunately, I've found very few that I can finish and even fewer that I would recommend to another reader.  I've thought of writing reviews for them, but hate to be dishonest. I can't say they are great when they're not, yet I don't want to be a

troll

and

crush someone's dreams of being a writer

. It's a dilemma.




The greatest consistency I find among these books is that the author has published too soon. They all need work. From the basic plot line to the characterization to typos, grammatical errors, and poor formatting. Every single one I've read has a least two of the above mentioned.





I'm not great with grammar myself so if I notice the errors, I can only imagine what the

Grammar Nazis

think. 




One I read, actually had ten pages which were repeated twice in a row. I believe that is something an editor wouldn't miss if it had been professionally edited.








Rather than turn off my future readers, I've chosen to wait, to put the manuscript away and re-edit it after I've forgotten about it. After I've fallen out of love with my own words. 




Russell Blake writes a great post about his reluctance to write reviews. You can check it out

here.







I'm hoping my readers will hang in there while I attempt to get my computer problems under control. I currently have two laptops and one desktop computer of which zero work correctly.

 

I can receive emails on one, but can't send them out. I can write on one, but can't save it.  I can write and save on one, but can't use the internet.  I've ordered an external hard drive to back everything up and get at least one functioning rather than breaking down and buying a new one. Fortunately, my future son-in-law works with computers and has promised to help. I knew my daughter picked a good one!

 

In other news, I just sent out another query on my finished novel, Man of the House. Wish me luck! I've also applied for a small grant and should be hearing either "yay" or "nay" from them in the next week or two at the most.  In addition, I've been working at my freelance writing career bringing in a little (but very appreciated) cash. Afterall, I may need to buy a new computer soon.

 

On a more personal note, I watched the season finale of Once Upon a Time, and will sadly miss all the characters for the next several months. I have developed quite a fancy for Robert Carlyle who plays Mr. Gold/Rumplestiltskin. My friends think it's creepy that I find him attractive even as Rumple, but like Belle, I can see his inner goodness.

 

So, dear readers, please bear with me while I get my computer repaired and can communicate with you on a more regular basis. Until then, I'm still writing--the old fashion way with paper and pencil. Guess what? It still works!

 

 

Here's hoping that everyone had a great Easter. I know I did. I'm exhausted!




I did make it home in time to get my application in to the SLF Older Writers Grant. Made the deadline with only an hour or so to spare.





Here's an explanation of what it is (and yes, I stole this from their website):




The SLF Older Writers Grant is awarded annually to a writer who is fifty years of age or older at the time of grant application, and is intended to assist such writers who are just starting to work at a professional level. We are currently offering one $750 grant annually, to be used as the writer determines will best assist his or her work.




What a great idea to help out older writers who are starting/following their passions later in life. It's so easy to get sidetracked with work, children, spouses, and the day-to-day routines that before a person knows what happened, they've gone from 25 to 50.





Whoever wins the scholarship will appreciate it all the more for having waited so long to be eligible!




Wish me luck!


This is a re-post of the information from:







Columbus Creative Cooperative




The Great Novel Contest 2013 Finalists!







We are pleased to announce The Great Novel Contest 2013 Finalists!




We received 111 submissions to this year's contest.  Our judges were very impressed with the overall quality of the submissions.




All judging was conducted blindly.  No names were provided to the judges.

The following ten novels were selected as finalists:




The Idealists' Daughter by Erin Altemus

The Accidental by John Bartell

The Patterer by Larry Brill

Vigilant by Joan Dempsey

Graham's Charlotte by Drew Farnsworth

Catch a Killer, Save the World by Mel Goldberg

The Bad Demon by Jason Helmandollar

The Late Michael Brown by Paul Ketzle

The Way to Go Home by Catharine Leggett

The Horizon Conspiracy and a Bag of Bones by Ben Orlando




Congratulations to all of the finalists!




These ten novels will now be forwarded to Harvey Klinger, who will select the winner and runner-up.




While the following eight novels were not selected as finalists, our judges found them to be excellent work, deserving of an honorable mention:




Blue Feathers by Ashley Barner

A Meeting in Waterloo by Byron Edgington

From the Love of Strangers by Ellen Michaelson

Royal Blood by Savannah Thorne

Only Ghosts by Carrie-Ann Tkaczyk

Womb by Mary Reed

The Light Catcher by Cynthia Rosi

What Remains by Lynn Sloan




Thank you to all of the authors who submitted your work for consideration.




While not every novel can be selected as a finalist this year, we hope that you'll continue writing and working on your craft.




Congratulations again to the ten finalists!

Great news! Last week we got the old writing gang together for lunch. While enjoying a meal at Bandana's BBQ, each of us expressed an interest in getting together for a critique group. Unfortunately, none of our schedules mesh.





Rather than give up, we've decided to try it via email. Each of us will send five to ten pages of a current work to the others. As each of us find time, we will read the work and write up our critique, suggestions, and comments about the writing in an effort for each of us to improve our writing skills.





Everything is done as "reply all" so that everyone knows what the others are saying and any points that need to be clarified can be.




Since we all write in different genres, we get a great cross section of the writing  world. So far, we've had a paranormal murder mystery and a mainstream novel with several unsettling aspects. Both are really good and I can't wait to read more. Next week, I'm anticipating an academic work from one of our writers.





I've been working on short stories, taking a break from my novel, Spared Parts. It's time to let that novel marinate and get some new eyes on these short stories.




This way we get feedback from people who are serious about writing and improving their skills. We still get to meet up for lunch when we can, and as always enjoy the company of future bestselling authors!




















0

/