Shopping Cart
Your Cart is Empty
There was an error with PayPal
Click here to try again
Thank you for your business!
You should be receiving an order confirmation from Paypal shortly.
Exit Shopping Cart
Author Media
is a website that I highly recommend for anyone in the writing business.
It's run by Thomas Umstattd who is a veritable font of information.
Thomas Umstattd is the CEO of Castle Media Group the parent company of Author Media. You can follow him on Twitter
@ThomasUmstattd
. He loves helping people use technology to change the world.
Sign up for his newsletter. I always find at least one helpful hint or tip in each one.

Fifty Shades Trilogy
Okay, I promise this is the last one. How can I resist a review that uses such colorful phrases?
Examples:

stench trench,
fecal bombs from a fighter jet,
more mood swings than a menopausal schizophrenic on meth,
and my personal favorite,

magical panty hamster.
Magical panty hamster! Makes me want to run out and get one.  

What????? I already have one!

Maybe, I should read those books after all.

NOT!
Fifty Shades Freed
Katrina Passick Lumsden is my new hero. I'm almost sorry that there are only three novels in this series.  Once again, I must share.

Here
it is. Enjoy. Laugh. Cringe.
This is a re-post of the information from:
Columbus Creative Cooperative
The Great Novel Contest 2013 Finalists!
We are pleased to announce The Great Novel Contest 2013 Finalists!
We received 111 submissions to this year's contest.  Our judges were very impressed with the overall quality of the submissions.
All judging was conducted blindly.  No names were provided to the judges.
The following ten novels were selected as finalists:
The Idealists' Daughter by Erin Altemus
The Accidental by John Bartell
The Patterer by Larry Brill
Vigilant by Joan Dempsey
Graham's Charlotte by Drew Farnsworth
Catch a Killer, Save the World by Mel Goldberg
The Bad Demon by Jason Helmandollar
The Late Michael Brown by Paul Ketzle
The Way to Go Home by Catharine Leggett
The Horizon Conspiracy and a Bag of Bones by Ben Orlando
Congratulations to all of the finalists!
These ten novels will now be forwarded to Harvey Klinger, who will select the winner and runner-up.
While the following eight novels were not selected as finalists, our judges found them to be excellent work, deserving of an honorable mention:
Blue Feathers by Ashley Barner
A Meeting in Waterloo by Byron Edgington
From the Love of Strangers by Ellen Michaelson
Royal Blood by Savannah Thorne
Only Ghosts by Carrie-Ann Tkaczyk
Womb by Mary Reed
The Light Catcher by Cynthia Rosi
What Remains by Lynn Sloan
Thank you to all of the authors who submitted your work for consideration.
While not every novel can be selected as a finalist this year, we hope that you'll continue writing and working on your craft.
Congratulations again to the ten finalists!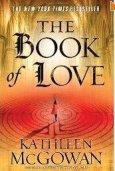 Just finished The Book of Love by Kathleen McGowan and really loved it.  Unfortunately, it was Book 2 of the trilogy so now, I have to get Book 1.  I hate starting things in the middle, but Book 2 actually stands alone--a pleasant surprise.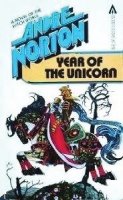 While waiting for Book 1 of the trilogy by McGowan, I picked up an old book I read in high school. My sister recommended it to me waaaaay back when and parts of it have stuck despite the many, many years that have passed. Year of the Unicorn by Andre Norton is also part of a series, but it's the first book. I rarely read fantasy novels, but this one is worth the read. At least, it's withstood the test of time for me.
Last, but not least for this post is my trip to the
Beggar's Carnivale
at the
Casa Loma Ballroom
in St. Louis. The Beggar's Carnival is an old-fashioned Burlesque Show and makes for an unusual and entertaining evening.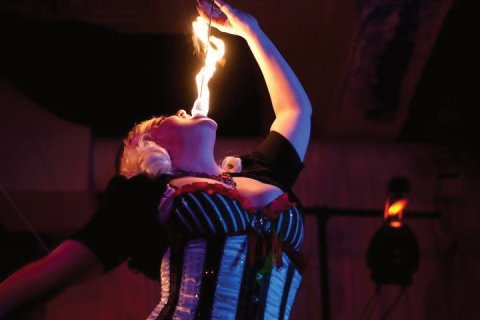 Interspersed between scenes of a play are burlesque acts. They had a trapeze act, fire eaters, jugglers, dancers, pole dancers, and several acts that ended up with a lot of clothing on the floor!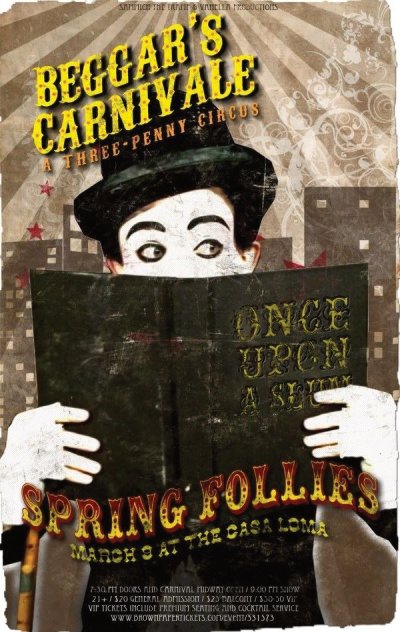 There were stilt walkers and a peep show, oddities and a side show games. The spectators were almost as entertaining as the actors and artists in that many of the crowd dressed in burlesque fashion as well. I saw a lot of bustiers and boobs, men dressed as women, and women dressed as men. I saw a bearded lady and another with a full handlebar mustache. It was a fun evening, not for the faint of heart or conservative, but definitely a good place to be for the open minded.
Next show is May 18th.

Yesterday, I wrote about creating believable characters only touching on the tip of the iceberg. Today, I read a post by Russell Blake describing his latest character that does such an excellent job of it that I wanted to share it with my readers.
Click on the link below to go to his website and check it out. Artemis Gunner is a character that I want to know. He's flawed, but still has endearing qualities.
I especially like the part where his cat doesn't like him and it hurts his feelings a bit. Makes him human and just a little bit loveable.
Lesann Berry
is a gifted writer with a sense of the macabre. In other words, she writes exactly what I like to read! She takes a normal, everyday event and gives it a dark twist in such a way that you'll never look at it in the same way again.
She recently released a Kindle edition of her latest works.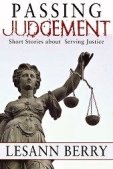 Passing Judgement
is a compact collection of short stories about justice delivered in ways that go beyond the law. There are just some crimes that need a punishment beyond jail time. This collection addresses those crimes.
If you don't believe me then read what actress/writer/instructor,
Thea Constantine
, has to say:
Lesann has created such an unusually rich crop of tales here. She's equally adept at speaking in the tongue of an escaped slave and Voodoo Queen as she is when she's exploring a Russian Mafia princess. These are tales to curl up with by the fire- but don't be surprised if you go to bed with all the lights on.

If you're looking for a good read, check out Passing Judgement, available at:
Amazon.com
My writer friend, Al, has a short story being featured at Every Day Fiction. The title is The Gulf. It will be the story of the day for Thursday, February 7th.

If you can't get to the
Every Day Fiction
website on that day, you can still read it by going through their website or googling: "Every Day Fiction, The Gulf".
I really enjoyed this story. It's amazing at how much can be said in 1000 words or less. Perhaps, what is more amazing is what is not said. You'll understand when you read it.
I'm working on my Media Kit using advice and guidelines from The Frugal Book Promoter by Carolyn Howard-Johnson. There is much more work involved than what I expected. No wonder it's a good idea to have it done before you actually need it. Trying to create a Media Kit when someone needs it yesterday is unnecessary torture.

Between working on the Media Kit and going over an old manuscript, I'm doing a lot of writing.

The old manuscript is from my second novel and WIP, Spared Parts, the story of an adopted boy who needs a kidney transplant and wants to find his biological identity.

The well-worn storyline would be that he finds his biological mother and gets her kidney, but that's not how my story works. It does involve transplant tourism, multi-culturalism, and exposing the truth about people who would rather keep it buried.

Does that sound interesting enough? I don't want to give out too much info as I'm only one third of the way through and there are a lot of twists and turns to come before that final page.

So much going on! I received two new books; The Frugal Book Promoter by Carolyn Howard-Johnson and Sin and Syntax by Constance Hale. Both are so amazing I can't decide which to read first, so I'm reading both at the same time! I do a chapter from each and they try to apply the information from those chapters to my book writing life.

I met with other writers today and shared these books with them. They were impressed as well and will probably buy a few copies for themselves.

On a personal note, I have always been a major Jeopardy fan, and tonight I will be taking the Jeopardy online test. It's one of those things I've always said I would do and never did. 2013 is the year I will. It's another way of expanding my boundaries which is also a goal for 2013.

Wish me luck or at least a Daily Double!

/